What Might Be Inside of a Dead Log ?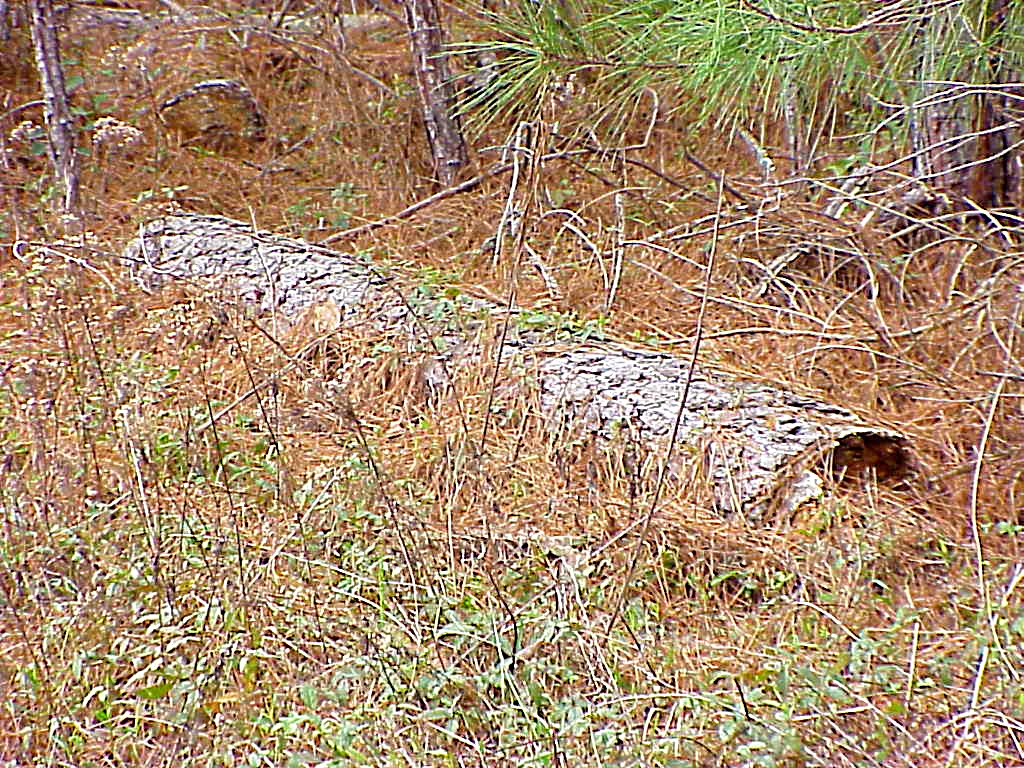 Goodfellow, Texas
February 28, 2017 10:36pm CST
What Might Be Inside of a Dead Log ? - Would you find it difficult to consider that a dead log, lying there on the forest floor, can hold more living things than the entire city of Magnolia, or maybe Detroit, Michigan, or even the jail in Chicago, Illinois? If that dead log is hollow, maybe there is a little mouse, or a rabbit, or a snake living inside it. Maybe the life is of a vegetable nature. Mushrooms, fungus, twisty vines that poke their heads out into the sunlight from time to time? Lots and lots of bacteria, mites, bugs, and discarded dreams might be under all of that decaying bark and flaking wood? Perhaps I stuck something into that old log a year ago - kind of like a time capsule - or maybe just a sealed can of Pepsi Cola? Let me tell you this. You will never know what is inside of that decaying, dead log. I am not going to tell you where it is that the log is hiding - in the growing grassy spot in the forest - someplace. Image - The Dead Log - Gus Kilthau
5 responses


• Bunbury, Australia
1 Mar 17
What a spoilsport you are! Old trees are homes for hundreds of tiny creatures too. I read figures somewhere once but can't remember.

• Goodfellow, Texas
1 Mar 17
@JudyEv
- Ms Judy - Old trees and old people - You just never know what they hold inside. -Gus-

• Bunbury, Australia
2 Mar 17
@Ceerios
In some, but not you and me, a lot of rot I suspect.


•
1 Mar 17
I guess there could be a number of things, looking forward to finding out.


•
1 Mar 17
@Ceerios
I guess it will remain a secret what is inside.

• Garden Grove, California
1 Mar 17
things that make us go eee or laugh or cry but I have a thery that One should let sleeping insides of a log alone lol lol lol

• Goodfellow, Texas
1 Mar 17
@Hatley
- Ms Patsy - That's what I like about people who write limericks. They are definitely smart people. -Gus-