Saturday's Online Work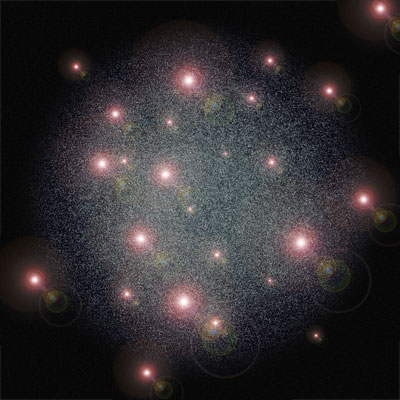 March 4, 2017 3:06pm CST
I published a post in the science fiction site, an article on the general site, a role playing game supplement and the relevant page and post on the RPG site. These were, mostly, socially promoted as usual, but some will have to wait until tomorrow due to various problems. I made the usual posts and interactions on myLot and bitLanders. I wrote a post for later use. I did some work on five role playing game supplements. I wrote an article for the general site and did some work on another. Approximately 2,000 words were written today. I did a fair bit of graphical work, making two more planets and a globular cluster. I've now completed most of the images for a role playing game supplement; I just need to do one more, easy, planet, a nebula and make a starfield that I'm happy with. I also proofread and fixed (there were quite a few errors!) one of my three current Kindle ebooks. Once I've done all three, I'm going to try a free promotion on one of them. Image: Me
5 responses

• United States
4 Mar 17
So you're getting ready for the free promotion? I hope it works well for you! I finished my book today and got it over to Amazon. It will probably publish tomorrow. It ended up being almost 15k. I was tempted to raise the price, but then no one would buy it.

•
5 Mar 17
Thanks! Yes, I'm finally proofreading again my current books, something I should have done some time ago. No spelling mistakes but quite a few grammatical ones. Congratulations on getting yours done! I do like getting longer books published, but I don't manage that as often as I'd like. It's also tricky getting the correct price balance between increased income from increased price, and decreased sales and decreased income from the same.

• United States
5 Mar 17
@egdcltd
It's interesting to go back and look at old books again, because you will think about how to change them to reflect your current reading level. Although I go through and tweak mine during the proof run. And it's amazing how many slight errors I catch. Thanks. I'd like to write much longer ones, then people would get more bang for their buck (not a pun, but I guess it could be considering what I write). I see some books on Kindle that are 180 kindle pages long and are the same price as stories that are 20 pages long. You start to wonder who has more confidence in their work and who is setting the wrong price. Although I love sales numbers, the two that has sold already is equal to 12 sales of the smaller ones.

•
5 Mar 17
@OneOfMany
I tend to struggle at proofreading my own work, if I've just written it. At a later date I catch a lot more errors. Mostly quite minor ones in these cases; missing full stops, unnecessary commas, a correctly spelled incorrect word, the occasional missing word or sentences that don't quite flow right. I have a feeling that I set my prices too low to start with, and that I may still be doing that - because that's what I was selling at. I've looked at similar products from other publishers; one in particular sells at twice what I normally price at and has achieved the second sales level.


• Bournemouth, England
5 Mar 17
I see IB4 appears to be up.and running. How are you getting on over there?

• Bournemouth, England
5 Mar 17
@egdcltd
Oh well, having postponed my debut there for about 4 years since joining I shall.continue to just lurk. Do you think the drop in earnings is mainly due to the bugs or a decline in the site generally?

•
6 Mar 17
@asfarasiknow
Both, in my opinion. There was a reported bug with earnings last year, after they dropped 50%, but nothing about this ever being fixed. The owners are rarely present and the recent change in layout may have damaged earnings as well.


• Prairieville, Louisiana
4 Mar 17

• Bulgaria
4 Mar 17
I read your online diary again.