Who or What Decides What's "Canon" (in Fictional Drama/Adventure)?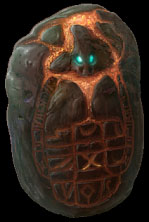 Oklahoma City, Oklahoma
March 17, 2017 8:03pm CST
Spend time on YouTube or another forum where they talk about 'sci-fi/fantasy' (the new millenium's "soap operas"

), and you'll hear them talk about some 'in-show occurences' that are "canon" (generally events that were central to the plot of most of the episodes/sequels) and some that are "non-canon" (like things that happened in holiday-specials or were played by a certain actor or something). So who decides what's canon & what's non-canon---events that future producers can refer-to as 'history' in that fictional universe, and events that are now-&-forever marked "lies that never occurred" (and which are an epic failure of both-their producer and -any producer whose production refers to those events as 'history')? I think I put the answer that's 'my guess'
in
the question---the event gets reaffirmed as "canon" the more 'future producers' use it as their stories' histories. Sort of like Lord Jesus Christ said about 'if two-or-more of you agree on anything, Our Father in Heaven will hold it true!'

All   over   the   sci -fi 'multi-multi- verse ,' I hear people   talk ing   about   certain events regard ing   whether   they   are "ca...
2 responses

• Guam
18 Mar 17
Is there any "recognized authority" whose say or ruling is binding to all regarding these things?


• Oklahoma City, Oklahoma
18 Mar 17
Like it's always been, "The winners write the history!"


• Oklahoma City, Oklahoma
21 Mar 17
Sounds like you're mixing-up meanings of the word "canon" there. like you're taking 'an original meaning' (something like "the church's agreed-upon story for everybody to 'stick to'"), instead of the meaning I'm talking about---the 'science-fiction stories for everyone to stick to' (where the writers/producers/directors Are the gods!)