Dollar to currency...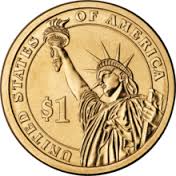 March 22, 2017 9:29am CST
Hey we can withdraw our money only after collecting $5. How much $5 accounts to you after converting it to your nations currency? In India , with $5 i.e Rs. 350 I can purchase any one of following- 1. I can purchase 3L of petrol 2. A single days meal 3. One month internet connection 4. 3 cans of carlsberg How much you can purchase with $5 in your country?
4 responses

• Malaysia
22 Mar 17
$5 usd is equivalent to approximately RM22++ in my country. I could buy some food or fill a bit of fuel for car. But to withdraw from Paypal, I need to minus some fees and received even less in return. Best keep it in there until I reach certain amount.

• New Delhi, India
22 Mar 17
@100gods
Right.We Indians can buy the things you have mentioned with $5,but fortunately all my earnings are safe,unspent.I save my online earnings.This in my bank.


• South Africa
22 Mar 17
1. About 2L of petrol. 2. A very basic meal. 3. About 1 Week internet connection. 4. 3 cans of Carlsberg That's why I don't see myLot as an income opportunity.

• United States
22 Mar 17
Well I am a US citizen so no currency exchange is required.