just an ordinary family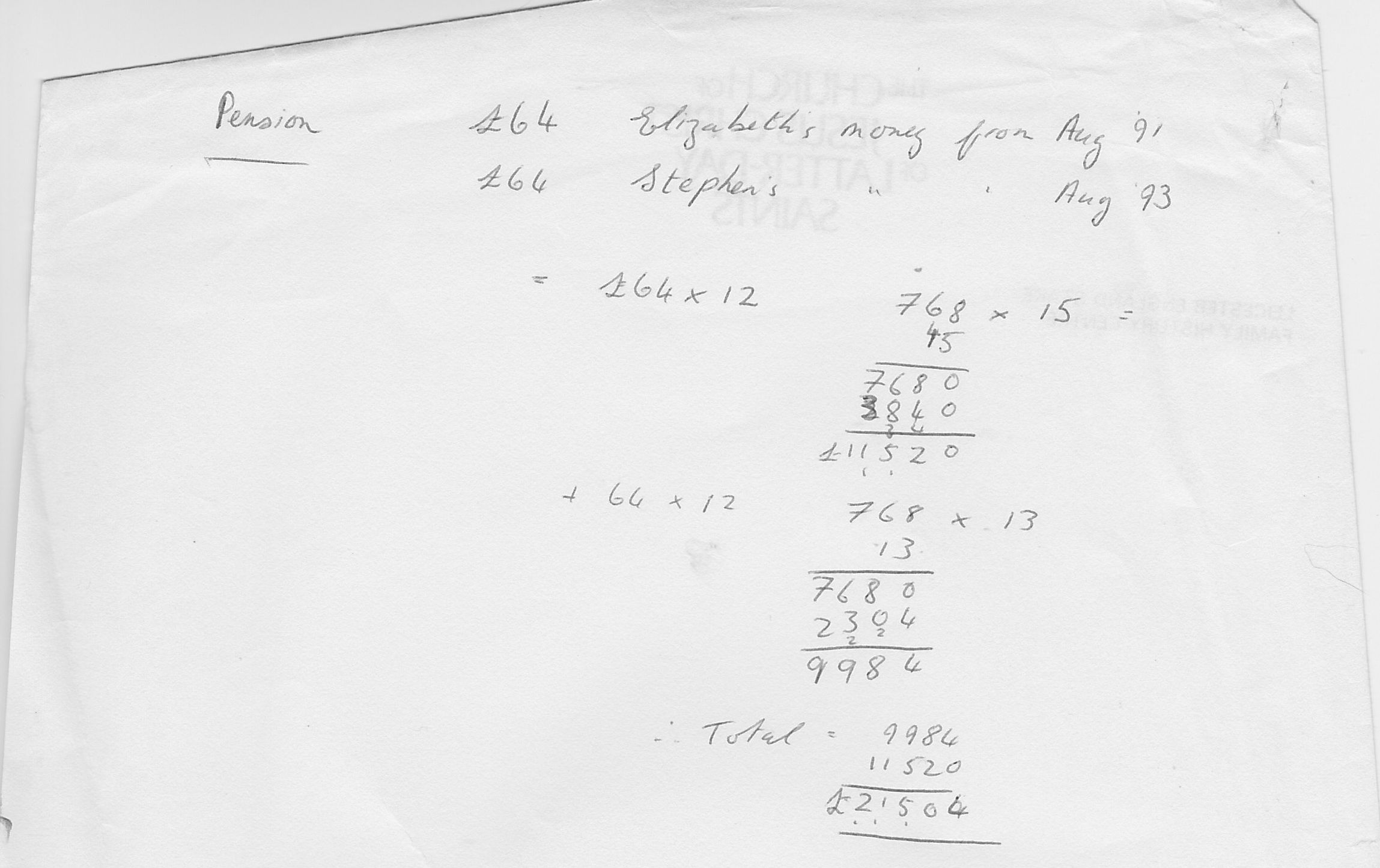 April 12, 2017 8:56am CST
Many moons ago, the man who presented me with half his genetic makeup gave me a bunch of stuff related to family tree fun. He said he wanted it back, but I don't think that will happen now. I found it yesterday when rummaging through my drawers. Most of it is Old News, or just plain rubbish, from Life Before the Internet Existed when people had to do proper sleuthing and actually travel to a record office and spend hours decoding handwriting, etc. But, there was one page of notes which made me laugh. After leaving us, Father paid maintenance of £64 a month, each. This amount never changed, and he paid it begrudgingly until we each attained the grand old age of seventeen. These days I suspect he would have to pay until we left full-time education, but back then he had the advantage. As soon as one of his children turned seventeen the maintenance dropped by £64. And he washed his hands of us. Because, you know, once you hit the magical age of seventeen you have no more need for food, clothes, a roof over your head, a dad ... But I digress. You may be able to see from the photo that he calculated how much of a saving not having to pay maintenance would be, and how it would contribute to his old age and his pension. It's quite a lot of money. I hope he's enjoying spending it. *grin*
6 responses

• United States
12 Apr 17
That is so sad. I take it from this that you did not have a good relationship with your father, especially if he is reducing you to the amount you are draining from his pension.


I am completely the opposite with my children. I don't care that them leaving would easy the financial strain. I just do not want to see them go. I am still really close with my oldest, even though she has left the house, just as I am still really close with my parents.

•
12 Apr 17
Father left when I was five. My relationship with him has been virtually non-existent since I was about thirteen. He's just some bloke who I used to barely tolerate and now just feel pity for. Mumsy, on the other hand ... she's my whole wide world. :)

• United States
12 Apr 17
@Poppylicious
You made me smile with your comments about your mom!


• United States
12 Apr 17
this is sad to hear about you Dad.Selfish is the word?

•
12 Apr 17
He's just an idiot, really. Mumsy and I think he's probably on the autistic spectrum as he just has no empathy for other people, or understanding of how his actions have consequences.

• Northampton, England
13 Apr 17
How thoughtless to pass something like that to you.

•
13 Apr 17
I doubt he even realised it was amongst everything.

• Preston, England
12 Apr 17
nice sense of priorities he has there lol

• United States
12 Apr 17
Glad you kept what he wanted. Yep, sure hope he is making do with his money.

•
12 Apr 17
I'm sure the money has been far more lovely for him than a close relationship with any of his children. ;)