Hind sight 20/20 ... Foresight 50/50 ?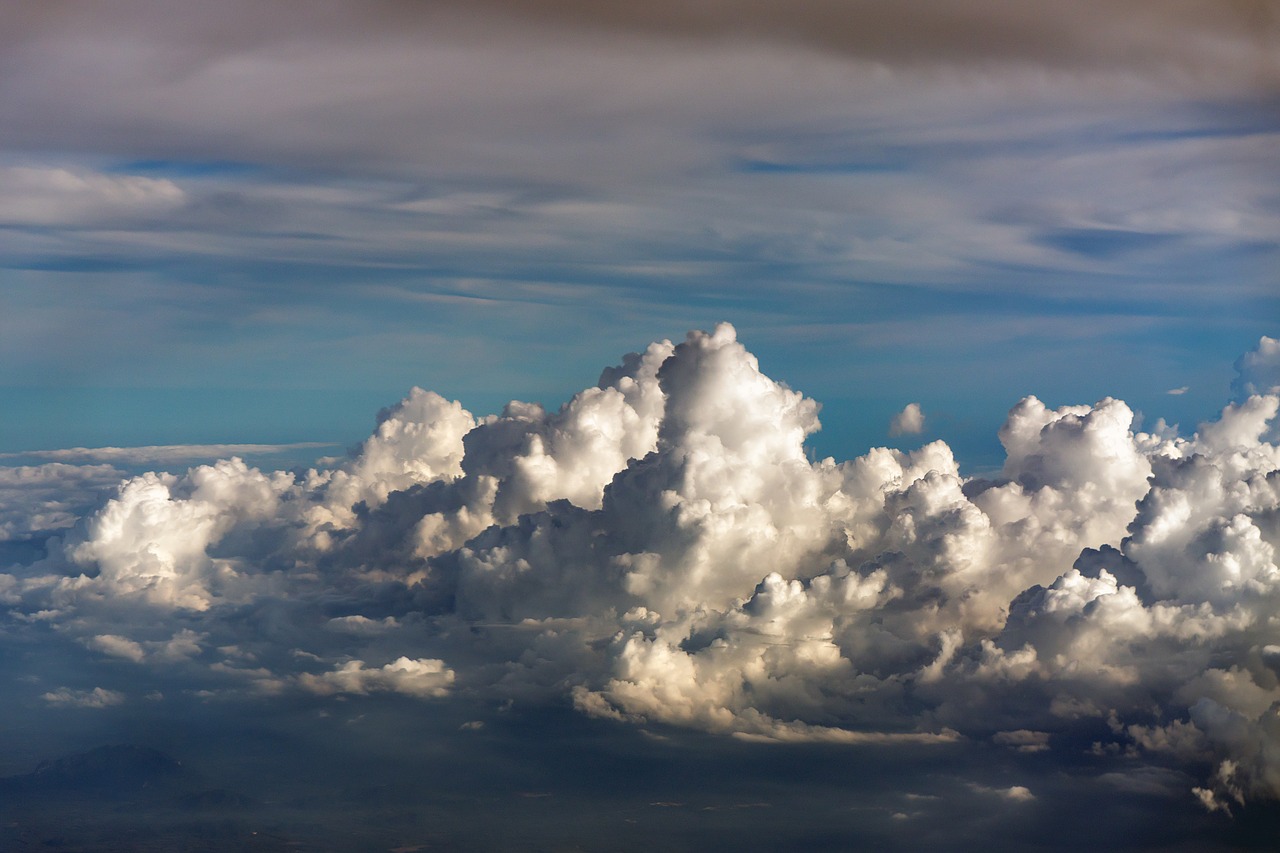 Dallas, Texas
April 14, 2017 9:50am CST
Back before global warming was even thought of I could tell even as recently as 1967, that Texas had extreme weather as a matter of every day fact of life in that geographic area and in contrast to Indiana and Michigan where my sisters live with their families, and I spent the first 5 years of my life, the normal for those northern states was far more extreme and much colder than the normal for Texas, and even Texas has several divisions of climate variants. I knew at one point, that October was once much colder in Dallas, Texas where I walked to elementary school with my best friend, living just half a mile from school, the cold of October was bitter and we often had our ears pinched by trouble maker school mates at recess. Then came one very dark afternoon, at about 2 PM, school let out early. The sky was as dark as pitch. The air was very calm, but I saw a hint of green in the mix of clouds of gray and black. I was walking some 16 city blocks home wondering, when and if I might be caught up in a terribly intense thunder storm. I had seen many documentaries as a young boy of the tornadoes that hit Dallas back in the 60's. I had never seen one but the contrast between living way up in Indiana in my earliest years on planet earth from age 2 to age 5 and a half, I was not really prepared for the storms in Dallas. We had initially planned going to live in Galveston, TX. In fact I was so excited about living near the ocean, even though the Gulf of Mexico is actually not called an ocean but it would have been a dream come true. I wanted to live either near the ocean as a young boy or up in the mountains because I was born in the Blue Ridge mountains of Virginia. But, at the exact time my father got two different job offers for optical work, one in Galveston and the second offer in Dallas, at the last moment, Dad decided to chose Dallas as our new home. The reason for my father's decision was based on the simple fact that there had been reports of a deadly hurricane at the Texas coast, in fact, it hit Galveston. My father figured Dallas, being a large and metropolitan city, would offer better chances at education and good jobs for his children and somewhere far from the dangers of hurricanes. But Dallas is right smack dab in the middle of TORNADO ALLEY! I have been getting used to the extreme heat of summer, with hail storms, tornadoes and hurricane force straight winds and deadly lightening strikes as a far cry from an ideal geographic location to live but I guess in retrospect, hindsight, that is, Dallas was the better choice. I have been living with extreme climate variables since early childhood and dealing with the cars and trucks and SUVs that travel along the streets and roads and freeways of this big city has made me more adaptable than many to deal with extremely diverse weather. The notion that planet earth has been dealing with climate change is or should be based on the fact that it is perfectly natural for this to occur. The green house gasses we put out in the atmosphere may be speeding up climate change for this period in human history, but even without the possibility that man has messed things up as far as climate is concerned, it is a fact that: 1. We are cutting down too many trees in the Amazon rain forests. 2. We are driving cars that run on gasoline and should or at least could opt to using electrical cars instead. 3. We create tons and tons of plastic that ends up at the bottom of the oceans. Beside these 3 things and thousands of other human created trash, who needs to be so much concerned with the planet's temperature at this moment? We need to focus on the fact that we as a species are ruining the ECOLOGY. period. If you burn coal, you first have to dig it up. If you want to use alternate energy, you must be able to afford the technology and resources to do it. If you want to remove the plastic from the oceans, you might want to deal with the fact that acidity is higher, temperatures of the oceans are rising and sea levels are in fact rising at the present period. So, that said, we also need to find ways to cool the planet and cool the water by removing CO2 from certain areas. Such technology to absorb, condense and liquify carbon dioxide and pump it hundreds of feet below the sea in huge massive containers until we find ways to convert it to some chemical or mix it with some chemicals to make it no longer a threat to the earth's mean temperature, then we should actually do not only our best to make many many more of these massive CO2 gatherers to lower the ocean's temperature, we need to act in the next few seconds, not next week, next year, or next never! It seems like foresight is 50/50. We can see ahead and there are 2 possible outlooks for the next 50 years. Either we do something to remove the POLLUTION from the oceans, the land and the air or we can do it business as usual until life on earth will no longer be so pleasant even to the richest money miser on the planet with all his banks, hotels and golf courses and his private jets and his luxurious underground, cave shelters that look like a house with a fake sky that is lighted up by florescent light and complete with front lawn and the illusion of living above ground. If I were to stop driving and only shop online and walk within a one to 3 mile radius from my home, I could save over a few thousand dollars in gasoline spent annually, be one person out of several hundred million who doesn't put toxic gas into the atmosphere, and I might just buy an Ames or Fiskars brand mechanical 5 bladed powerless push mower. It's one thing I do have some control over. I can stop buying plastic and start a back yard compost and mulch bed for a garden and I can stop buying magazines, books and newspapers but instead do all of my reading on my tablet. I have already done my part by getting a big blue tote to recycle paper, plastic, glass and cardboard. I am doing my best to recycle all those plastic grocery bags they give me with my Walmart, Kroger, Target, Home Depot and other retailers. Kroger does offer a few very large barrels at the front entrance that offer a place to simply dispose of all my plastic bags I get at carry out. None of this will do much just by what I as one single person does, but if enough other lazy minded people did more than talk about it but actually made a diligent initiative about things, imagine what a real difference that would make? Comments are very welcome. Thank you for reading. Happy myLotting.

Today's renewable energy technologies won't save us. So what will?
4 responses

• Toccoa, Georgia
14 Apr 17
I think weather goes in cycles throughout the centuries, some winters are colder than others and tornadoes have always happened. That is why I am not too sure about climate change. But, I do think we need to take care of the environment that is why I try to recycle as much as I can.

• Dallas, Texas
16 Apr 17
Recycle when you can. It is just plain good to do.

• Toccoa, Georgia
16 Apr 17

• Indonesia
15 Apr 17
I hope the climate change can be handle soon

• Dallas, Texas
15 Apr 17
Yes. It is getting worse every single second. But on a lighter note, if we do our best daily, to conserve and to commit to a cleaner environment, starting at home, maybe we can make some level of difference, rather than depend on our governments to handle everything themselves while we just sit back and hope and not really do anything.

• United States
14 Apr 17
I really hope climate change can be reversed.

• Dallas, Texas
16 Apr 17
We can only try. Doing nothing is not the wisest option.