Dinner last night -- roasted chicken drumsticks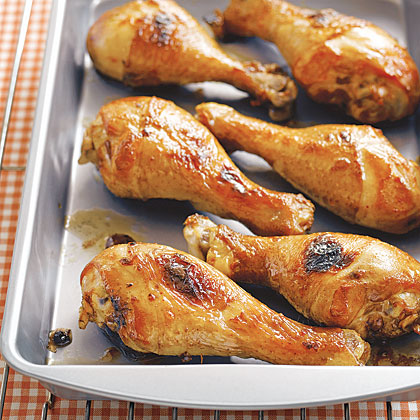 San Jose, California
April 21, 2017 3:14pm CST
It was our last dinner together before the stepkids go back to their mom's (end of spring break) and I wanted real food rather than nuggets or something junky. Drumsticks are cheap (they were on sale for 79 cents/lb this week) and most of the kids like them, so I roasted a tray of 14 drumsticks in the oven. I also pulled out the leftover Funeral Potatoes from Easter dinner, the remaining steamed carrots, and some green salad.
7 responses

• Canada
21 Apr 17
A great meal for the children before they head back home

• Denver, Colorado
22 Apr 17
We had legs just the other night.

• San Jose, California
22 Apr 17
They do make an easy dinner.

• Denver, Colorado
22 Apr 17
@spiderdust
- And tasty. Your post had me wishing we were having them last night.