Why Are Stores Featuring Self-Checkout More-Prominently?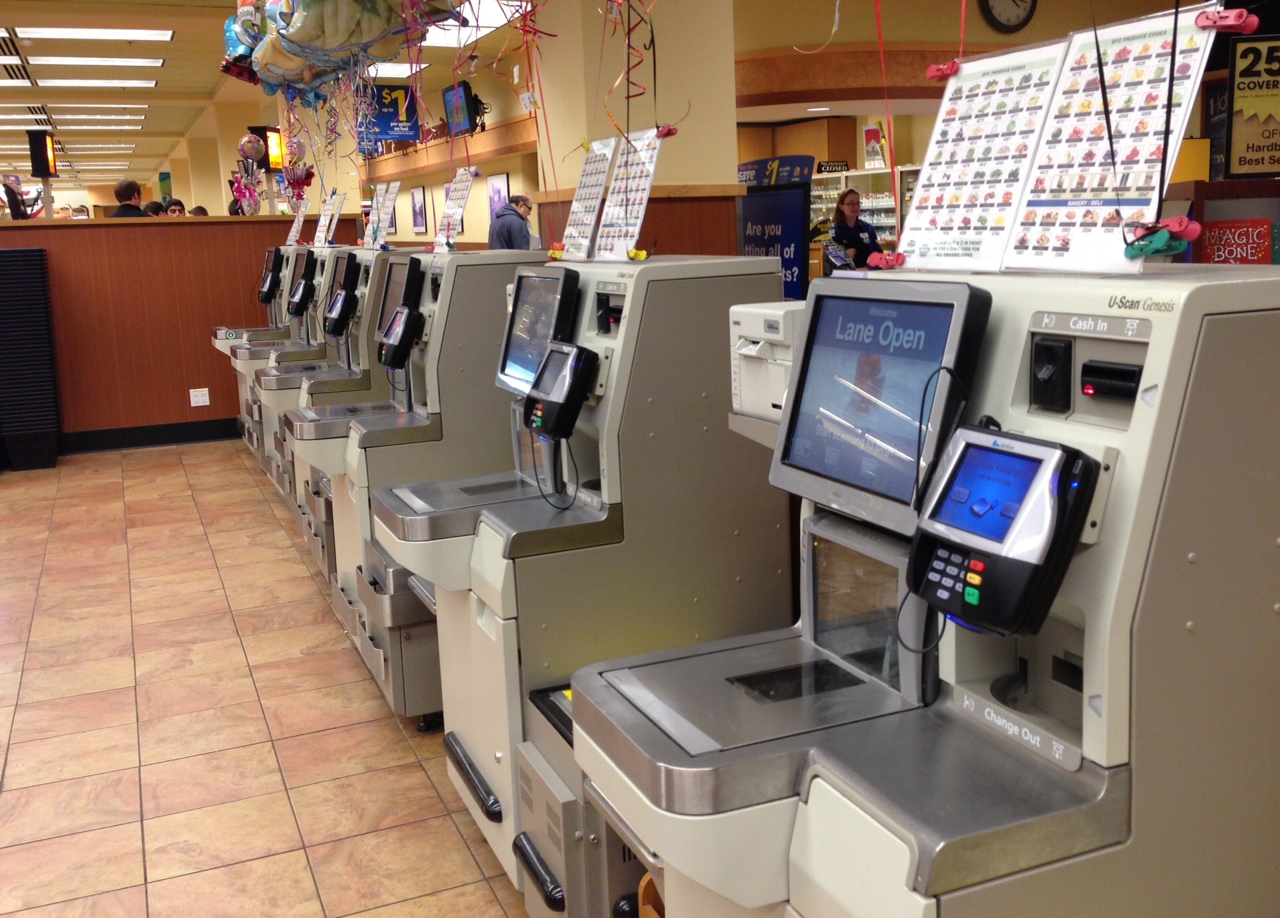 Oklahoma City, Oklahoma
April 24, 2017 1:47pm CST
I sometimes used self-checkout at the grocery-store---when the regular checkout-line was too long. Recently, they tripled the number of self-checkout machines at the store, and--mostly because the 'swarm' of self-checkout machines are close to-the exit & -the burger-stand on the way-out--I use them a little more-often. https://play.spotify.com/track/2fsb2lU00tl5QtV3rLr08w (And no, the 'mistake' the lady made that Larry starts telling-about 50-seconds-in hasn't been made for
me
yet



) Do
you
like the self-checkout better? Or do you wish for 'the good ol` days' when we could share a little conversation with the store-employees who were helping us gather our purchases & be on our way?
2 responses

• Paso Robles, California
24 Apr 17
I avoid these self-checkouts. I prefer the human interaction. I think a lot of older folks do. For some, it's some of the only contact with humans they have.

• Los Angeles, California
24 Apr 17
This is the future and what stores desire. They want rid of the salaries of cashiers.