Why Are There So Many Bible Versions And Translations?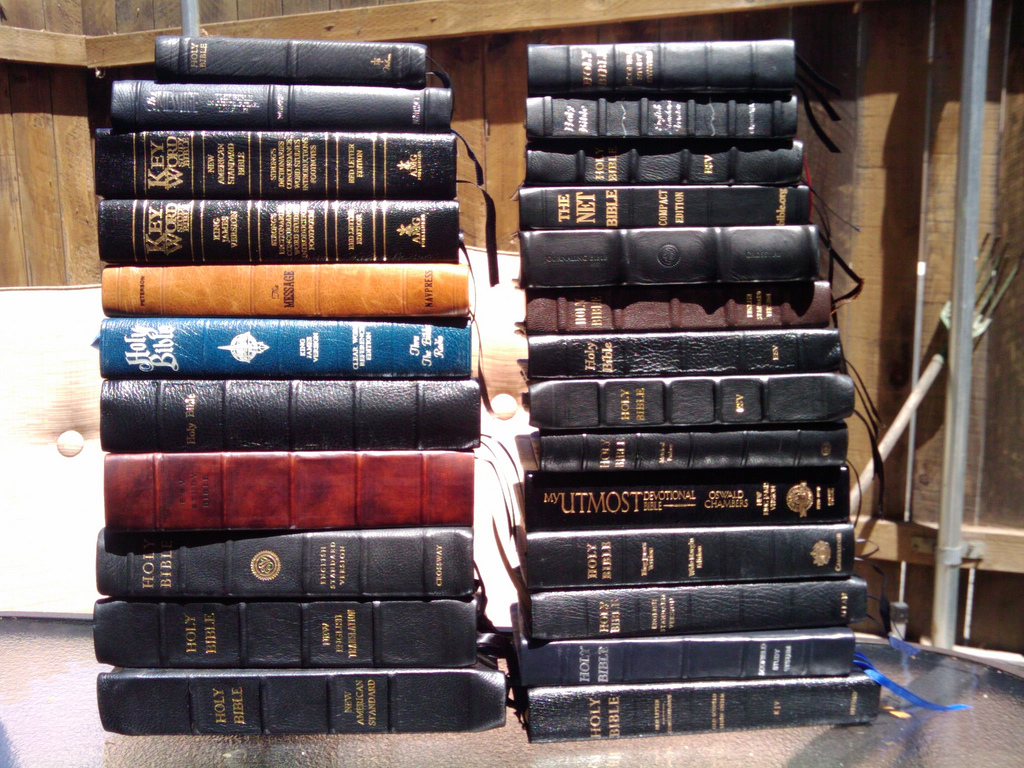 May 10, 2017 11:32pm CST
It is note worthy that Christianity profess that there is only One God and that the Holy Bible is the "Word of God". If God doesn't change and the Word of God doesn't change either, why is it that they keep on coming up with so many versions and translations of the Bible every now and then? It's so confusing which among these versions and translations are really the "Word of God"? Why they keep on changing it?
4 responses

• Canada
11 May 17
The Bible was originally written In Hebrew, Aramaic and Greek and anyone can make a translation, Also, our understanding of the original languages keeps on getting better and therefore newer translations. The English language also keeps changing and some words are no longer used.

•
14 May 17
@1hopefulman
Than you very much for your explanation.


• United States
3 Jun 17
That is true. English is always changing, and that includes spelling. For example, theatre used to be spelled the way I just typed it. Now, it is spelled theater. I still spell it theatre. There are other words like that.

• Canada
3 Jun 17
@MsBooklover
In my study of the Bible, I often refer to many translations when I want to really understand what a verse is saying since I do not know the original Bible languages. I am relying on translators who may not always have done an accurate job of translating certain passages.


• Hong Kong
11 May 17
Are these bible publishers earning million or billion of dollars out of the bibles, and is this the reason on why they keep on publishing so many versions and translations of the Bible?


•
14 May 17
@mandala100
I'm not sure about the answer to what you're asking.


• Switzerland
11 May 17
There are many versions because some decided that a translation should be as close as possible to every word of the original Hebrew and Greek text. Unfortunately many words do not have an exact equivalent in English. So some translators decided for a more "loose" version. In reality nobody knows for sure what it is written in the original ancient text.

• Roseburg, Oregon
11 May 17
I do not think the bible was ever translated right. Everyone that rewrites it changes it.