It was a good mothers day/I actually liked church.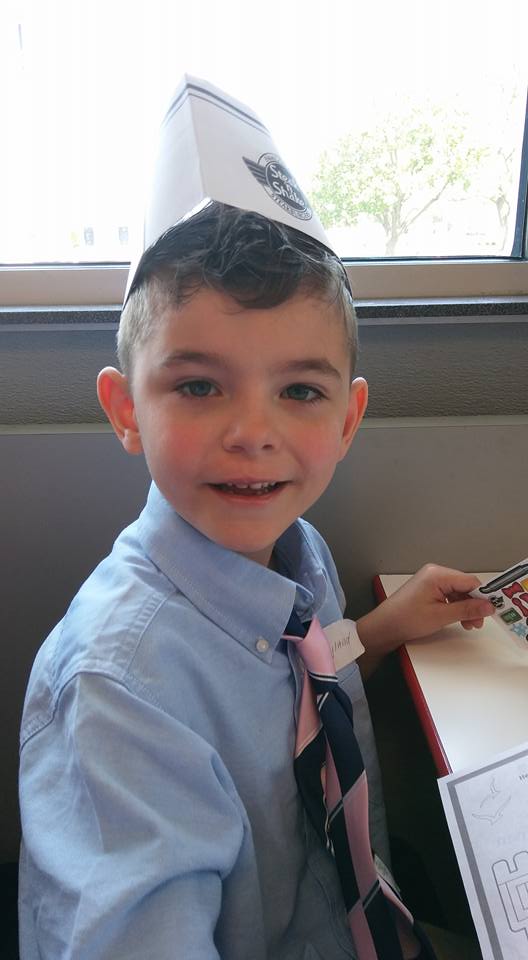 United States
May 15, 2017 12:06am CST
I went to church today and I have to say I actually had a good time to my surprise. I didn't think I'd like it but I did. I had a really good mothers day, albeit I wish I could have spent more of it with my boyfriend but at least I got to help make my mother happy. My mom, two of my sisters and one of my brothers went to church this morning as well as my son who was nervous about going but he ended up loving it and I had a difficult time getting him to leave. He even made a little friend while there. My one brother and sister took off right after church without so much as a goodbye or happy mothers day to my mom, which annoyed me. My other sister and I stuck around and helped with the food drive, we went through and threw away expired food and sorted things. I was so irritated seeing all of the expired food if you're not willing to eat expired food how is it fair to give it to those who have less? If you're going to help then give them actual decent food. Food drives are meant to be a way to get rid of your expired food. We had so much expired food and it annoyed me. If you don't want to eat it and risk it what makes it ok for you to think that people who are struggling should have to eat expired food just because they don't have the money to buy food on their own? If I won't eat expired food I am not going to give it to others just to get it off my shelves. I get that some expired food is still good, but the point is clearly you are unwilling to eat it, so why should they be forced to eat it? How do you know for 100 percent sure that it's still good? There's a rule with food when in doubt throw it out. I don't want to risk giving anyone food poisoning even if I think it's probably ok to eat. I felt better after helping with the food drive since I forgot to donate. I was surprised to find myself enjoying church. I have never particularly enjoyed church at least not since I was too old to go to Sunday school. They really weren't a judgmental group. They loved everyone and didn't feel they were better than anyone else. There are a lot of former addicts going to the church and people who have very sordid pasts but who are getting better. They had a whole segment on "losing religion" for those who had lost their footing and then found god. It was all about not judging people. It was all about learning to forgive others because we want forgiveness ourselves and despite what people do we are no more worthy than others. If we messed up we'd want that forgiveness but yet we want justice and fairness for everyone else. It was an interesting message and I stopped to really think about it and while I am still personally conflicted with a few things I have to admit it really made me stop and think. I know this was a difficult mothers day for my mom knowing my brother is in jail and knowing he isn't himself and that he's going through something we can't understand and I know going to church today made her day. I know she was happy to have us there. I am glad I could make her day. We got to see all of my cousins be baptized today which was really neat. I got to see my son's happy face being around extended family. Everyone kept telling him how cute he looked which he likes because he likes looking good. He had a lot of people telling him how cute and well behaved he is. He even helped sort food for a bit. He was helping by putting expired food in the throw out bin. My cousin's wife was playing with him some which he loved. They were all really good with him. He told me he wished it could be like this everyday. It made me feel good knowing he liked having us all together. We went to steak n' shake after church and my son got his first steak n' shake milkshake which he loved. He picked an oreo mint milkshake because that boy is his dad through and through. I came home where my boyfriend let me nap and got me a few more movies which he agreed to watch with me later in the week. I really had an amazing mothers day. My boyfriend said he'd give me a do over mothers day with just the three of us later in the week. I really do have an amazing family. I'm disappointed in my brother and sister for not at least telling my mom goodbye but at least my mom got to spend the day with my sister, my son, and me. She said it was a good day and that made me feel better because I know how difficult today was due to my brother having the issues he's having. Edit: Forgot to put in the picture of my son at lunch.
5 responses

• Banks, Oregon
15 May 17
Sounds like you had a good time at church there is always some good people but those judgemental hateful people ruined my chance of going to ones local to me, maybe I could go to one where no one knew me and looked down on me because of my family or my past.

• United States
15 May 17
That would be good, my cousin actually preaches at this church and my family goes to it so it was kind of nice. It's rare to not find a judgmental group. They all know I have a son out of wedlock and I wasn't judged but welcomed so that was nice.

• Banks, Oregon
15 May 17
@sissy15
that's nice, yeah I have an aunt whom hates me she goes to the only church I have ever went to so yeah not going there

• United States
15 May 17
@chrissbergstrom
That's sad, I know most of my family doesn't agree with gay people but they still love them and don't make them feel unwelcome. They definitely don't hate them.


• United States
15 May 17
Id look at is as at least they went even if they didn't say bye. But it is rude to not have. Glad you had a good day

• United States
15 May 17
Sounds like a great day for you and your Mom too. Love the pic of your little one. He is a cutie.

• India
15 May 17
you definitely had agreat day. Is it the photo of your son? so cute. Why did you brother and sister leave after church? Giving away food is good one , but why expired food? i mean that's not good

• United States
15 May 17
Yes, that's my son. Thank you. I don't know why they did, they didn't say so much as a goodbye. My sister walked up with me to get my son from Sunday school because it's new and they just added it and she wanted to see it but then she just took off. I didn't even realize she left. I think people think that it's better than throwing it away but it's not fair to give people expired food because you yourself aren't willing to eat it.

• Boise, Idaho
15 May 17
I'm sorry to hear that this is such a hard time for you right now. Hope things get better. Sometimes it takes some time.

• Boise, Idaho
16 May 17