Eight Generations of Photos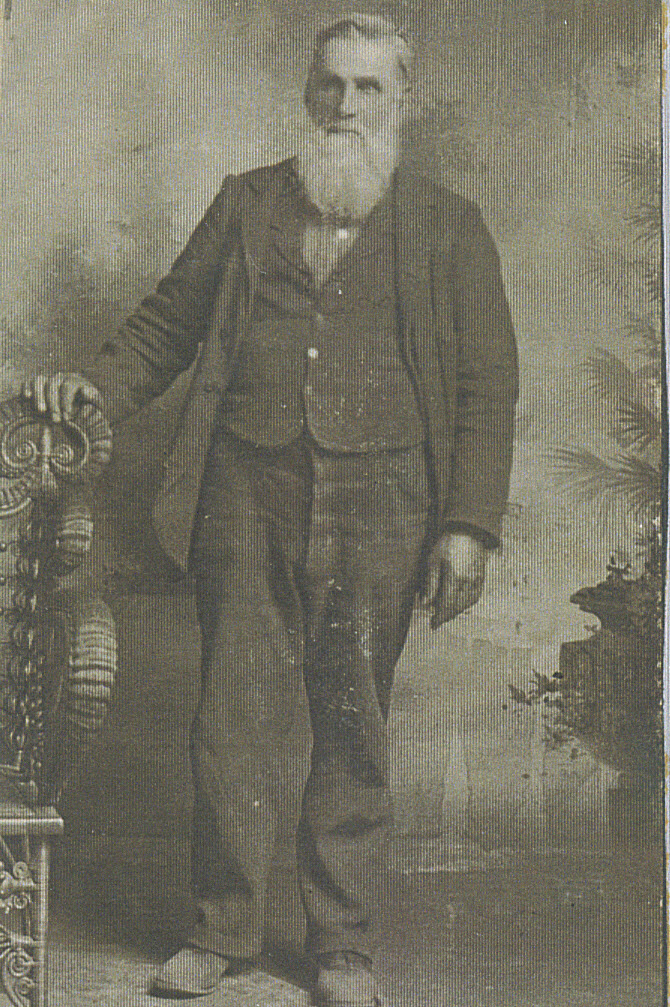 United States
May 22, 2017 8:57am CST
I am very excited to say that one of my projects is finally finished. At least, it is finished to the point that I can go ahead with sending it to my brother. I finally finished the "Family" Photo Album for my brother this past week-end. I am going to mail it to him today. It contains over 200 photos of family members. I have explained this before, but for those of you who haven't read my previous posts… My father was the youngest of ten children. My mother had five sisters. So, between the two, I have almost 50 FIRST cousins. I have photos of all of my aunts and uncles and all of my cousins, except for three and I am in the process of getting those right now. I will send them to my brother later. I put each photo in the album and I made a duplicate album for myself. I numbered all the photos, so as I get more information, (birth dates and date of death) I can send that to my brother and tell him which photo it applies to. The album contains photos also of our grandparents, great grandparents and one photo of our great, great, grandfather on my mother's side of the family. This photo is over 100 years old. For mine and my brother's great grandchildren, this album contains EIGHT generations of photos. I am very proud to say that I finally finished the project. From here on, I will just be sending my brother additional information. And the three photos I don't have yet. The photo is of my great, great grandfather.
9 responses

• United States
22 May 17
What a handsome gentleman he was! I am sure I can locate the photos for the majority of people on my mother's side... my father's side, however, is quite different.. I don't know that I can locate, and verify, many at all. I do, or did have some photos of my father's family. I might have thrown them out though, as I am not much interested in the living members of that family...

• United States
23 May 17
I have found it very interesting to trace the family histories and especially to be able to have photos of many of the persons. I'm hoping that I can learn how to upload some of my photos. My son said that he would help me when I got to this point. So I'm hoping that he will have some time this coming week-end.

• United States
23 May 17
@IreneVincent
I hope he will as well. It would be good to save them digitally as well as having printed copies. That is what I would do.

• United States
22 May 17
Holy cow. So many relatives.

• United States
23 May 17
Yes, my albums contain almost 200 photos. It's been quite a project to hunt up all these photos and then to make 4 x 6 copies of each of them for both albums. Luckily, Walgreen's has a photo special and I have been able to get them copied for just 15 cents each, but sitting at the photo copying machine and scanning all the photos and cropping them, enhancing them and copying them has taken many, many hours over the last year. I also had all the photos that I had copied put on CDs so that if anyone else wants a copy, it will be easier now to make copies. I've already done all the work it involved.

• United States
23 May 17
@IreneVincent
yeah too much time doing it. I would never. But then no reason to dobit here

• United States
23 May 17
@Courtlynn
It has been very time-consuming, but not very expensive. I would only do about 50 - 75 photos each time, because that was required to get the discount.


• United States
22 May 17
What a wonderful album you have created. So much work went into that. A treasured item the album will be. Love that photo!!! The oldest photo of an ancestor, actually a painting, is of my 11 times great grandfather due to him being a knight and having his own wiki page. Not a handsome man at all, in my opinion.

• United States
23 May 17
Wow! Your 11 times great grandfather was a KNIGHT! Interesting. Do you have the painting or is it in a museum?

• United States
23 May 17
@IreneVincent
No painting here, but there is one in England. My grandmother was Muriel May Haddock, and her father was John Haddock, and the family Haddock line brought forth Sir Admiral Richard Haddock. The wig he wears does him no favors.

From Wikipedia, the free encyclopedia Jump to: navigation, search For his son, also Comptroller of the Navy, see Richard Haddock (1673-1751). Richard Haddock Born 1629 Leigh-on-Sea Died 26 January 1714 London Allegiance  Kingdom of England  Kingdom of Grea

• United States
23 May 17
@Corbin5
I have actually seen his photo before, I think. It certainly looks familiar. But, I don't remember the name. Not sure where I might have seen his photo. Very interesting though. How did you discover your relationship to him?


• India
23 May 17
What a fun it is being a member of this big family.

• United States
23 May 17
Do you have a big family? When I tell others that I have almost 50 first cousins, they are surprised. And then, when I tell them that I have all the photos, they are amazed.

• India
24 May 17
@IreneVincent
Not as big as yours but yes I have around 12-14 first cousins. And it feels good to be a part of such long family. Especially when we people meet during vacation time.

• United States
24 May 17
@anamika161088
I have no idea how many second cousins I have, but I'm trying to find out from my cousins who are still alive, as much information as I can get about their children and grandchildren and their siblings' children and grand children. I would imagine that there will be several hundred. Just getting their names and birth dates will be a BIG challenge.


• Bunbury, Australia
23 May 17
That has been some project! Well done for getting so far with it. Good luck getting the other three photos.

• United States
23 May 17
I feel very proud of myself. I didn't get the album mailed yesterday. It started to pour down the rain and so I said I would wait until tomorrow. Well, it's tomorrow and its pouring down the rain this morning, so I will wait again. I'm not sure when this rain is supposed to stop. But, I don't like driving in the rain.

• Bunbury, Australia
24 May 17
@IreneVincent
If there is no urgent need to go out in the rain, best to wait till the weather clears up.

• United States
24 May 17
@JudyEv
I agree. I don't like driving in the rain or getting in and out of the car to run errands that can always wait a day or two.

• United States
23 May 17
cool. I love looking at old photos.

• United States
23 May 17
I have lots of old photos. I know my brother will be excited when he gets the album. I've worked a lot of hours putting it together.

• Hyderabad, India
22 May 17
This is really really interesting. You really got good taste and respect for elders and old generation. I appreciate you for that.

• United States
23 May 17
It's been a very interesting project. The album is complete except for three photos. But, the ancestry is not complete, so I will still be working on that. I already did find out some interesting facts about some of my ancestors that I didn't know.

• United States
22 May 17
Wow, that is a wonderful idea. I come from a large family too. My grandmother had 7 children and only one of them did not have any children.

• United States
23 May 17
It's been quite a project that has taken me about a year to complete. Now, I'm going to go on Ancestry.com and see if I can get more information about some of my ancestors. I know that my father's ancestors came to the USA from France. My son has already traced my father's line back to the 1700s in France. He also traced my husband's line back to Scotland in the 1600s. My brother, however, is only interested in my father and mother's ancestry. My son is interested in his father's line. So, once I get on Ancestry.com I hope to find out more about both lines. Ancestry is interesting but very time consuming. Now that I'm retired I have more time.


• United States
23 May 17
Yes, there are a lot of stories to be told. There is one that was published in a newspaper about some of my ancestors being killed by American Indians. I have the newspaper story.