what help you keep writing at mylot?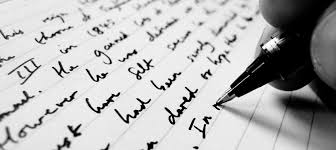 Israel
May 28, 2017 10:54am CST
I found it is very difficult to me to keep a routine of writing here, one month i might be very active and in the next month I am giving up. It is seems so easy in the begining and although I got some friends here It is not so easy as I thought It would be. I think that the fact that English Is not the language that talken in my country makes it difficult too. what about you? #closer_to_give_up_on_mylot
9 responses


• Israel
28 May 17
yes but as i see you are canedian, I think your English better than mine. I am from Israel and I found it challenging to write a lot in another language

•
28 May 17
@teenspirit
This is a great place to practice your English. You will start to see and copy grammar patterns, learning at your own pace while also making friends here! Don't worry, English is not my native language either but lots of practice (and talking with native speakers, like we're doing here) has helped me a lot. Don't give up on your English!



• Jacksonville, Florida
28 May 17
I'm sure the language difference does not make it easy for you. Instead of focusing so much on that try to have more fun here. Just be yourself and try not to worry if you make mistakes, we all try to be understanding. =)

• Australia
28 May 17
Don't let the English language used on this site to discourage you from having fun interacting with other members. There are so many members here whose English is not their native language either. We will all learn from each other using English as a common language.


• United States
28 May 17
I like to stop by here to enjoy writing and interacting with people from so many different countries. I learn a great deal here, and that keeps me coming back.

• Hyderabad, India
28 May 17
Better you cultivate the habit of writing. This is the best site for learners of English language.

• Venezuela
28 May 17
I had this doubt on my mind. By now I'm enjoying it, and maybe that's the thing you need, going back to the days did it for fun

• India
28 May 17
Keep your interest, don't think about the language. You just have fun ..it keeps going..


•
16 Mar
Maybe you can try a little longer and hopefully in that time you will feel more confortable.