My Photography - Kayla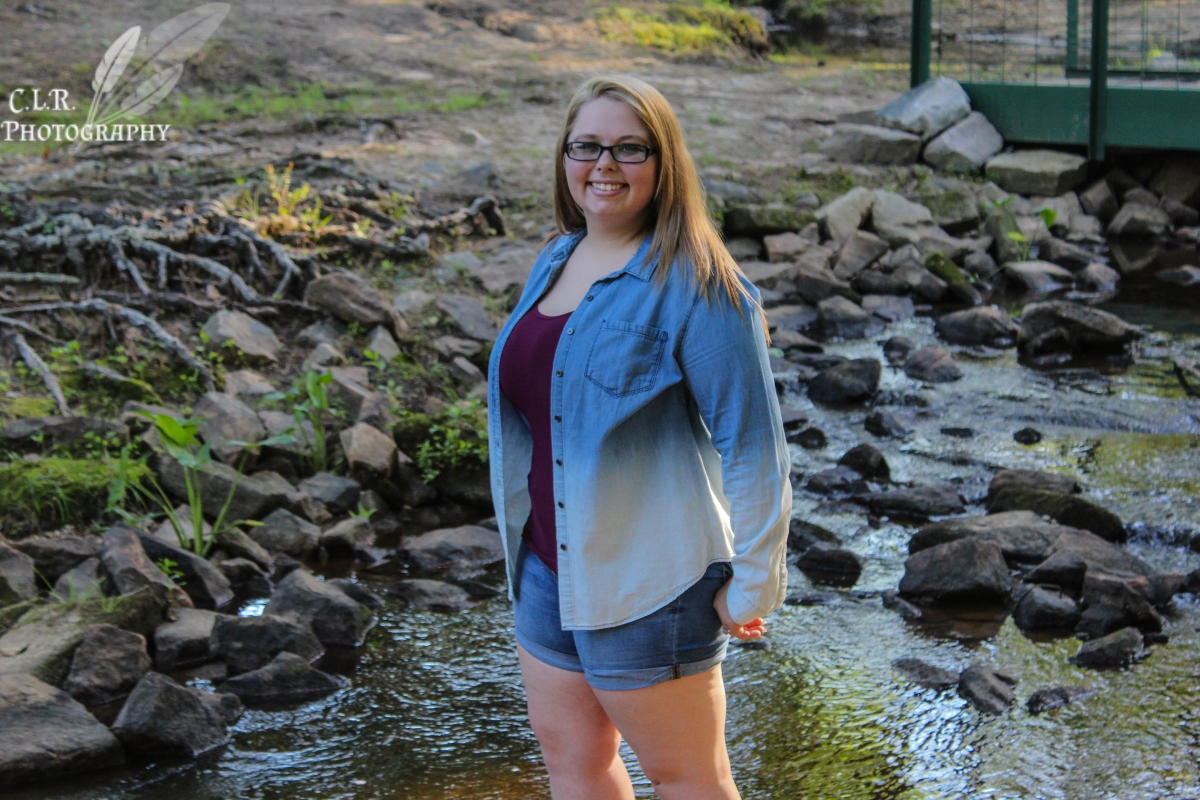 United States
June 4, 2017 8:40am CST
Yesterday afternoon I had another paid photoshoot. I took cap & gown photos for a friend/acquaintance. We haven't spoken in years other than some random Facebook comments here and there. My friend Megan (the 1st girl I started taking photos of) was supposed to take these photos for her but I got a message late Thursday night asking if I could do them. I agreed, of course, because I love taking photos and she is a friend and I can trust her to pay me. While talking to Megan about doing Kayla's Megan told me she just didn't have the time to do them and that Kayla needed them by this Friday, June 9th. I was like okay a little late of a notice but since I have a lot of free time this weekend I could do them. Well, while talking to Kayla during the photo shoot she told me that she has been asking Megan for over 2 months to set up a date to take the photos. She told me that she was even paying Megan twice as much as what I had asked her for. Megan had done her senior photos because Kayla and since Kayla had won Megan's giveaway the photos were free. She told me that she spent all day with Megan taking photos and when she got the photos back she only got 10 and only 2-3 of them were decent enough for her to use. Kayla was not happy with the end result of the photos. She said they were definitely worth being free because she wouldn't have paid a professional photography for that quality of photos. She said she only asked her to do these because she didn't know of anyone else that was affordable for her but had better quality. What really made me and Kayla question Megan is that she had known for 2 months that Kayla needed the photos done but she told both of us she just didn't have the time to do them. Then she told Kayla last minute (a week before she needed them) that she wasn't taking any more photos right now because she was so busy with her new job, etc. The thing is she has only been working this job for 2 weeks and didn't have a job at all before this one, yesterday when I took them she was out at the lake (said she has been waiting to meet her new uncle & couldn't go) but she only knew about the uncle this last week. What about the month & half advance that Kayla had been asking to set a date to take them? We both think she had plenty of time to take & edit them but she just didn't want to or isn't serious about doing photography & starting her own business like she claims to be or she would have found the time. This is my favorite photo from what we did yesterday and she loved the photos I took of her. It took me a total of 4 hours to take the photos, go through them, edit them, and then send them to her. I got it all done in one day and she loved that I got them done so fast. We spent an hour taking photos and I was able to give her 25 photos before midnight last night.
4 responses

• Mauritius
4 Jun 17
Photography is no easy task and you seem to be doing really well. By going through your post i understood that a photographer must have lots of patience. I have been seeing your photographs over the last few days and you are good at what you do. Keep it up

• India
6 Jun 17
It seems like Megan was never interested in her profession because if someone is interested in her work, then she does her work beautifully and on time and that someone is you. I can see your efforts on this pic and the passion of your work. This pic is really very nice.

I was wondering what took her 2 months?

Instead you've done in a day.


• United States
6 Jun 17
Thank you. I appreciate that a lot. Photography is something that I am very passionate about and even though it isn't what I currently want to do full time I still put all of my efforts into the photos and try to make them good. Kayla and I wondered the same thing. Megan did Kayla's senior photos because she won the giveaway Megan was doing and Kayla told me she wasn't happy or impressed with them at all. She claims she wants to do for a living but she dropped out of college had been home for months and had only done about 3 photoshoots and 2 were giveaways. She says she is going to the community college to get a business degree but anytime we talk to her she is never in class or doing any schoolwork. I love Megan because she is my best friend but I am very disappointed in the person she is becoming and the choices she is making.Her photos wouldn't be half bad if she took her time to learn her camera and learn the manual mode. The one thing that bothers me the most about her photos is that she uses a photo editing app on her phone and not a really photoshop/editing program. It makes her photos look overly edited, fake, and cheesy looking. The faces on people when she edits look like they are wearing cakes of makeup and their eyes are weirdly white & bright.

• India
6 Jun 17
@CaseyRoss9966
maybe Megan is lazy or something is bothering her. You should talk to her and ask why is she is becoming like this if you believe she is your best friend and can help her out. Maybe she is finding it hard to learn photography and just doing it anyway for the people. I am not a professional but I do understand the difference of editing DSLR pics and normal mobile phone pics and their editing apps. The photo editing app on mobile is for mobile pics only. DSLR pics have quality in them. Those cameras are made only for taking good quality photos and by editing those photo in photo editing app, she is only ruining all those photos because I think that those mobile apps are not made for editing camera pics. The camera photos can only be edited by the editing programs only. You should help her out if you are her best friend.


• India
7 Jun 17
@CaseyRoss9966
oh, this is really bad and sad too. I don't understand what she is so much proud of or have an attitude like this ? Yes of that young age, same here happens with me too. Nobody cares what I say or even listen me. In 20 years, I know myself better, I'm matured enough from everyone else but people don't easily trust me. There's a saying, If you love someone, let her go. If it returns back, then it's yours otherwise it was never yours. So I think if your friend is mature enough, shell realise your presence in her life. I've left all those people who never cared for my presence and live with ego.


• Canada
6 Jun 17
That is a beautiful photo! Well done! I hope Kayla is satisfied and recommends you to her friends.

• United States
6 Jun 17
Thank you. I hope she does too.

• United States
4 Jun 17
You really have skills!! Love the photo. So much work sure does lead to some fine photos to make people happy.