Home Made Bug Spray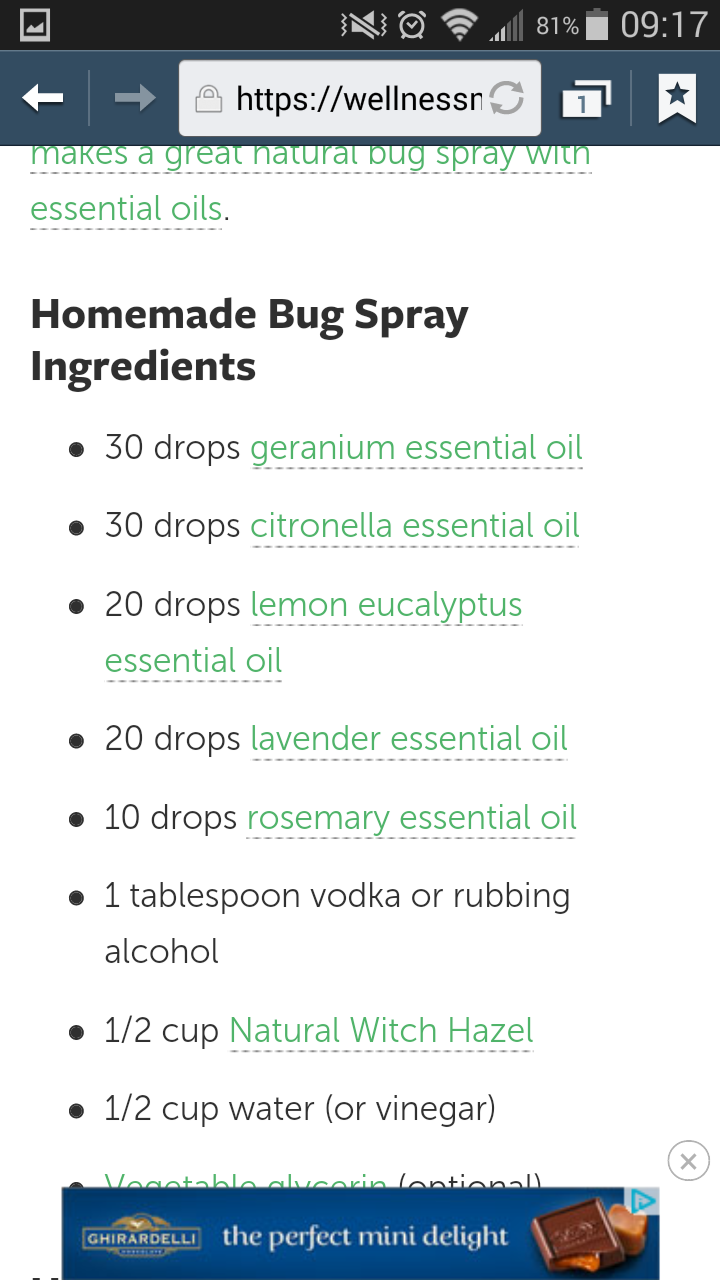 United States
June 4, 2017 1:30pm CST
Has anyone ever done this? I recently bought Citronella essential oil with the idea in mind to create more geen non-deet bug spray to use. Its getting to that time of year where the bugs come out fiercely! So I was perusing Google and found one recipe I tried. It had some interesting ingredients (vodka and apple cider vinegar mixed with the oils and water) so I whipped up a batch - heavy on the Citronella but also with some Rosemary, Eucalyptus and Lavender - all of which are said to repel bugs. I am curious to know if this works. Have you ever made any home-made bug sprays? If so what did you use?
10 responses

• Canada
4 Jun 17
I have never made my own but I would be interested to see what others have made and it is works. Bugs are the worse part about camping.


• United States
4 Jun 17
I haven't Maezee..I wonder if the bugs get drunk on the vodka though..hope it works for you.


• Canada
4 Jun 17
@maezee
I use the Skin So soft bug spray and it works better then any other that I have tried.


• Roseburg, Oregon
8 Jun 17
Yes we need to spray all the bugs we meet so they do not come into our houses.

• Philippines
4 Jun 17
We have citronella plants in our backyard. I just snip some if the leaves every other day so the scent would come out. Not sure if it ever worked though. As for homemade bug spray, we only got to make a pesticide made of water and hot sauce. We used it to expel the bugs on our leafy greens. It worked!

• United States
4 Jun 17
No, have never made homemade bug spray. Avon has towelettes that work really well to keep the bugs away.


• Onaway, Michigan
4 Jun 17
Never made my own I have saw many different recipes on facebook recently though. We know someone that makes her own but hers don't work very well and she sells it in a store here in town for $20 nobody has bought it either. I would be interested in knowing if yours works or not.