Please Pull Through!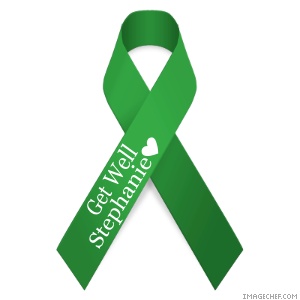 United States
June 6, 2017 10:05pm CST
My friend grew up with her cousin. Her cousin Stephanie was born prematurely and her twin Mallory died at birth. Six months later her mother died. My friend's mother took her in and raised her as her own. Stephanie had ongoing lung problems due to being born early but turned 30 this year. I've never met Stephanie but grew to know her through my friend's stories. Late last year, her health began to deteriorate badly. Even though she used oxygen, her oxygen levels were dropping dangerously low. Her doctors said that a lung transplant was her only option to survive and she went on the transplant list. Two weeks ago she got the call that they'd found a match. The surgery went well but her recovery has not. She is still in a medically induced coma and unable to be taken off the ventilator. Th medications they are having to give her are attacking her kidneys and she's now on dialysis. They've done a tracheotomy as she's been on the ventilator for so long. A few days ago, everyone thought they'd lose her. Now we have a sliver of hope but things are still very critical. If Stephanie can keep fighting, she's going to have a long recovery ahead.
7 responses


• United States
7 Jun 17
Oh god, im so sorry for your friend their cousin and everyone close to her. Hope things somehow turn around


• Pamplona, Spain
25 Oct
All prayers and healing thoughts going out for her as well. Fingers crossed for her to stay strong and make a full recovery.