June's Birch Box Came in the Mail!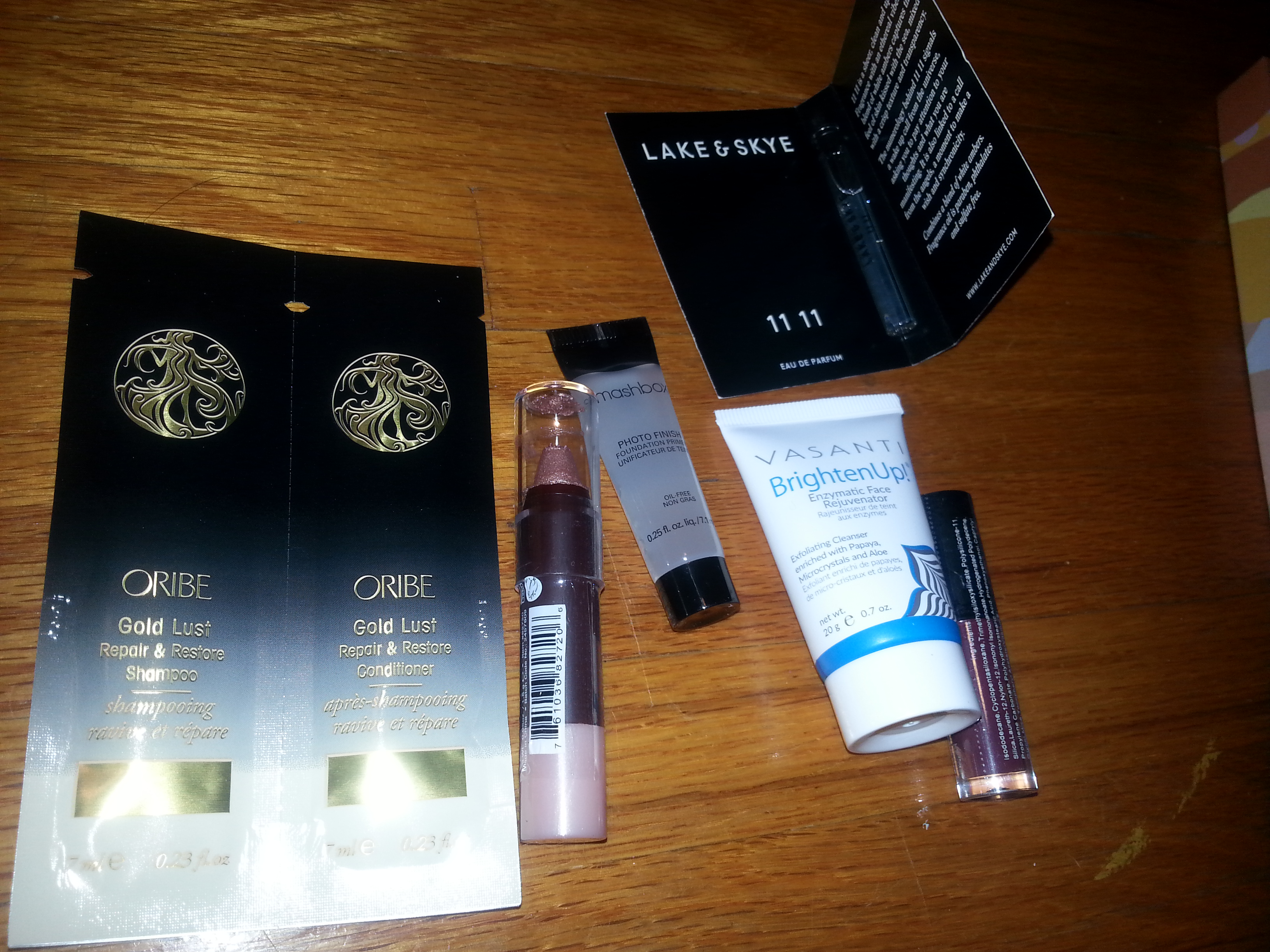 United States
June 10, 2017 1:39pm CST
I get so excited when I get this subscription box. Even though occasionally it will send me "duds" - products that I probably wont really use. (Suchas lipstick, I hate that stuff! Lol). This months was good. I am realizing I am accumulating makeup faster than I can use it, but thats OK. So for $10, this is what I got: 1. Small bottle of rejuvinating face mask 2. A high end shampoo and conditioner sample 3. SMALL bottle of Smashbox foundation primer (Ive never tried this stuff even though I use foundation almost every day) 4. Some kind of gold eye shadow stick 5. A red/pink liptstick 6. Lake and Skye brand small perfume sample Pretty excited to try out a couple of these! Will be finding someone to give that darn lipstick to though. Lol. Have you gotten anything cool in the mail yet? And has anyone else ever used foundation primer?
5 responses

• United States
10 Jun 17
So cool Maezee..what are the Orbie thiings they look so awesome. Only small free samples of perfume and foundation sometimes so I ever get.

• United States
10 Jun 17
@maezee
Oh just the odd freebie sites I find you know..Freebies.org and a few others. Freebies and Deals.com and HeyItsFree.com and others cant think of them all haha.

• United States
11 Jun 17
@TiarasOceanView
gotcha! I used to sign up for those but usually I would fill their form out and just never get the product!

• United States
10 Jun 17
I really don't wear makeup but I am such a girl with these sorts of things and love them. I don't have a Birch Box subscription.

• United States
10 Jun 17
@maezee
For Christmas I got my daughter and one daughter in law sample boxes from QVC, they loved them.

• United States
11 Jun 17

• Wausau, Wisconsin
10 Jun 17
thats cool. i thought about doing the walmart box.


• Israel
10 Jun 17
amazing! the snashbox primer is wonderful! enjoy it=)

• Israel
12 Jun 17
@maezee
yes it makes the makeup more long lasting! and make the skin better before the foudation=)

• Charlotte, North Carolina
10 Jun 17
Never used foundation primer-sounds a little odd, doesn't it? The items we get in the mail are only things we have ordered
@maezee