Tucker was a bad, bad boy!!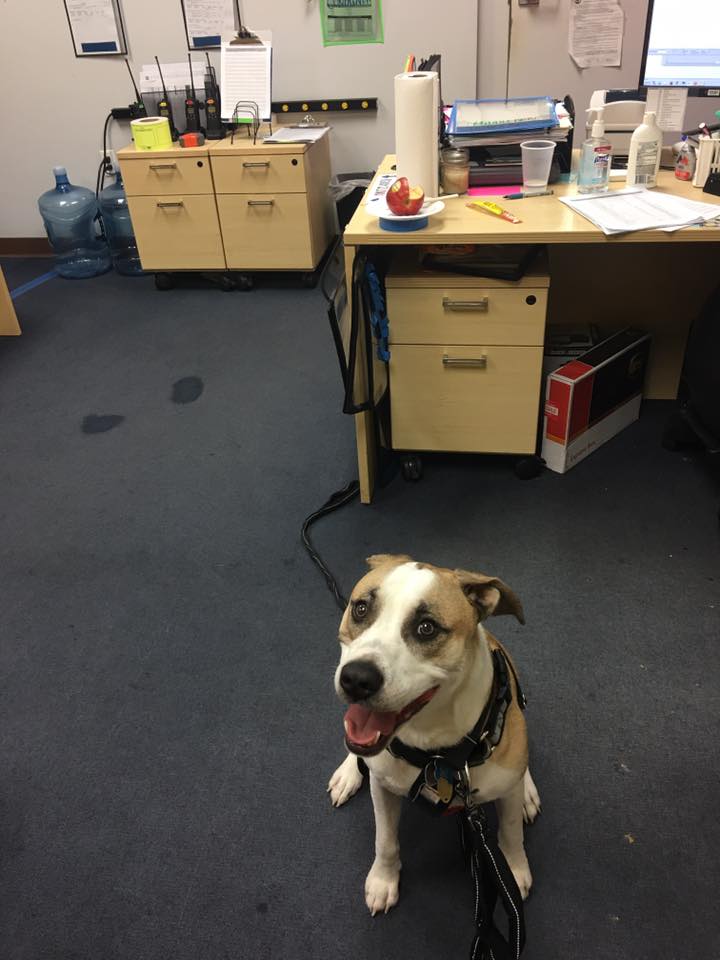 Gloucester City, New Jersey
June 19, 2017 10:44am CST
My daughter has a year old beagle lab mix who has been house-trained for at least 6 months. He can hold it really well without an accident. We never have to worry about him. This past Saturday, she decided to take Tucker to her office in Delaware to let the warehouse guys meet him while she finished up some paperwork. The first thing that happened was Tucker fell out of the car window as she was turning into the parking lot. Naturally, it scared her quite a bit when she realize he was no longer in the front seat. She still had hold of his leash, but the leash was outside the car. She panicked and slammed on her brakes to avoid running over him. He immediately stood up on the window with his doggy smile in place like "Hi Mom!" But, he had slightly injured his one foot and broken several nails.

Then, she got to the warehouse and parked, but when it came time to go up the stairs to the office, Tucker refused to step on those steps. They are metal grates so that any spills will drop through (they are a produce importer) to prevent slipping. But, Tucker wasn't having any of it. So, she had to pick him up and carry his 60-lbs up the stairs to the office.

Once he was in the office, he varied between barking at some of the guys to wanting others to pet him to hiding behind her when they came in (the coward). He'd use her as a shield and then begin barking as soon as they'd go out and close the door.

At one point, he got extra quiet. She turned to look at him and saw him squatting and pooping while staring her right in the eyes. This is a dog who ALWAYS lets us know when he has to go, who can hold it up to 12 hours if necessary because his mother likes to sleep late. BOOM! Right in the office!!

She has only taken Tucker to work twice in the past year before this time. Every single time, he pooped. EVERY TIME!! So, no more office visits for this puppy. He's going to be stuck at home with me instead of having an outing. The photo is of Tucker right after Deb cleaned up his mess. He seems quite pleased with himself.

2 responses

• United States
19 Jun 17
It sounds like both Tucker and your daughter had a rough day!

• India
20 Jun 17
Aww poor baby.. what happened to her all of a sudden, may be she did not like the office..lol