Yogamania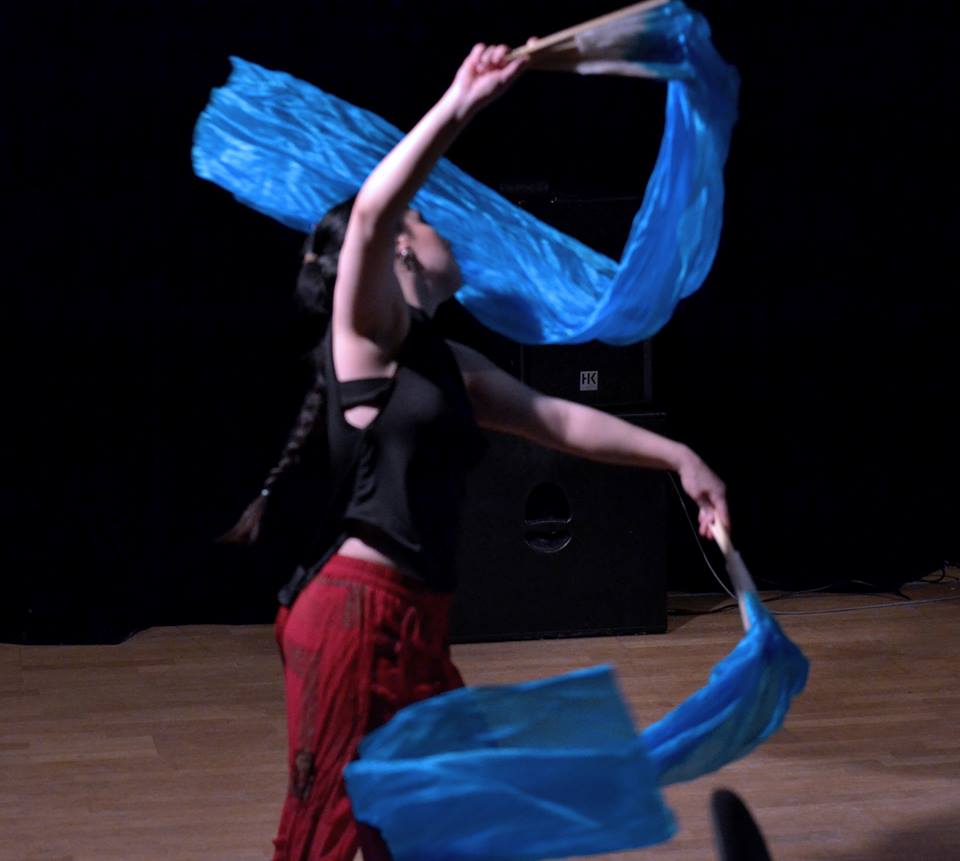 Strasbourg, France
June 26, 2017 9:03am CST
Hello everyone I'm writing from a lovely city in France called Strasbourg. I just visited this page and realized how great the opportunity is to chat and talk and make friends. I'm a very social person, I'm a choreographer, dancer, painter and a yogi. I would love to share my art and dance clips with you guys, and who knows, maybe here I find people with whom I could collaborate on artistic projects. So today I did my yoga session a bit different. I have this thing where I mix yoga and contemporary dance called YOGANCE and I did it today with Michael Jacksons songs, in his memory of course. Are you familiar with yogance ?
9 responses

• Cochin, India
26 Jun
India is the base land of Yoga and there are many yoga experts here. There are many modern divisions of Yoga and Sri Sri Ravishankar is one of the expert in int. Late Mr. B K S Iyengar is one of the best skilled Yoga teacher. He performs the Yoga even at the age 90 very smoothly.

• Strasbourg, France
26 Jun
I'm a big fan of Sri Sri Ravishankar myself and this summer i'm taking exclusive lessons with Grand master AKSHAR who is spending 1 month in France :) !

• Strasbourg, France
26 Jun
@kiran8
That's how a healthy human being should live...


• Hong Kong
26 Jun
This is the first time that I heard the word "yogance". Thank you for inviting my attention on this concept or idea.


• Strasbourg, France
28 Jun

• Hong Kong
28 Jun
@pocabellla
Not yet but I'm going to see one later on.


• Italy
26 Jun
Hello, welcome to myLot!

I'm not a dancer but this yogance seems very entertaining. It surely makes yoga less boring, especially when you have Michael Jackson in the background!


• Strasbourg, France
26 Jun
Hello Sabrina I should say, it's really exciting, as you said with MJ is a whole higher level of joy. I invite you to check Cuchira yogance on youtube, she's a professional yogancer. I also have an instagram account on which I share my yogance videos, if you're interested I will share it with pleasure. How is that possible to be bored with yoga :) ? I always loved it so very much that I almost forget how time passes by when I'm in a yoga pose.

• Italy
26 Jun
@pocabellla
I went to see Cuchira Yogance on YouTube, wow, that's beautiful!

I created an Instragram account a few weeks ago, I'll be glad to follow you there.

About yoga, it depends on the pose, I guess.


• Strasbourg, France
26 Jun
@sabtraversa
I'm glad to know you Sabrina. I have another friend here in Strasbourg who's name is Sabrina, with her I speak in French. I leave you my instagram account, Send my follow there and I will follow you back. I guess you're right about yoga poses, some of them can become boring after a while...

825 Followers, 643 Following, 2,488 Posts - See Instagram photos and videos from Nina Belle Faramarzi (@nina.belle)


• Strasbourg, France
28 Jun
@MALUSE
I live in France and I am persian but Pocabella is not a persian name ! How did you guess ???

• Denmark
28 Jun
@pocabellla
Of course, Pocabella is not Persian. It's Italian. I've found 'Faramarzi' (I wanted to see if you were Italian) and for some reason this sounds Persian to me although I haven't the foggiest idea about Farsi!


• Strasbourg, France
26 Jun
@kiran8
Yogance is mostly a combination of yoga and contemporary dance, to be honest with you I thought I was the first person to invent it because I am a choreographer and a yogi and I often do both together. So I said what can it be called ? yogance. And then I searched it online and realized there are people practicing it to a very very high level. It's really sportive and physically challenging, so not the kind of yoga that is suitable for ever one. I suggest you to check Cuchira yogance on youtube to get a glance of what it is :) Peace

• Mangalore, India
27 Jun
@pocabellla
yes I will definitely check it out, thank you



• Strasbourg, France
27 Jun

• Australia
27 Jun
@pocabellla
no worries... how do you like it on here so far?

• Strasbourg, France
28 Jun
@sishy7
I'm getting used to it ... still on my first days :) It's cool I think.


•
26 Jun
Welcome to myLot, I am a painter too and also into crafts and amateur photographer and looking forward to see more of your art! Great to see more people alike here...!:) It sounds very interesting! I like dancing too although I'm not a profesional dancer but always was interested in it...

• Strasbourg, France
26 Jun
@tasoartcraft
Thanks, how nice to meet another artist here. Is there any page where I could see your works ? I believe people from all the world are natural born dancers, just like animal. Life is a dance floor, right :) ? I leave you my website : I'm also on facebook : https://www.facebook.com/ninabellef/

•
26 Jun
@pocabellla
Yes, nice to meet you too!!! Yes, currently you can browse the page I posted as a link in my bio on my profile ( I don't have a website yet, just a blog... Of course... :) I will surely take a look... :)

Reach an instant audience, monetize your posts, and get our guide to become a Pro-Blogger Reach an instant audience, monetize your posts, and get our guide to become a Pro-Blogger. By using Niume you agree to our Cookie Policy Join Now By using Niume you a

• Strasbourg, France
28 Jun
@tasoartcraft
Thank you so much ! I am checking your site right away !


• India
7 Jul
familiar with yoga and yogance is new to me

• Strasbourg, France
8 Jul
You can check Cuchira works on youtube to get a clear idea of what yogance is :)

• India
9 Jul
@pocabellla
i saw your pinterest..........amazing ..........you are great. keep up the good work


• Strasbourg, France
26 Jun
You can check yogance on youtube. I share some videos on my instagram every now and then.