When You Say, "They Went to Heaven!" (instead of saying 'Passed Away' or 'R.I.P.') I Hear ...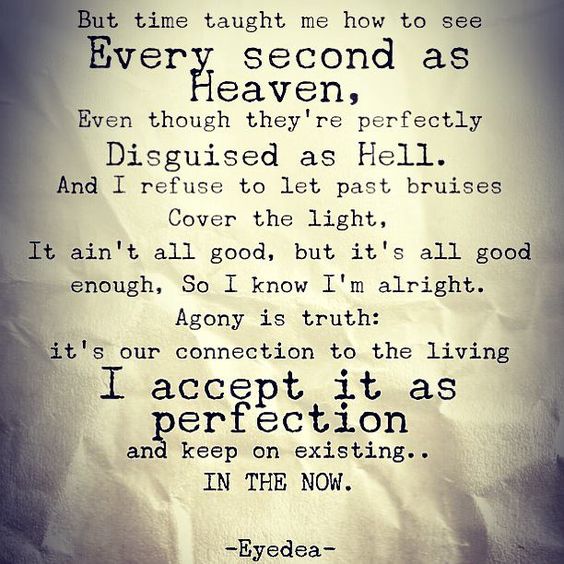 Oklahoma City, Oklahoma
June 28, 2017 10:44am CST
'What I hear' would make you think I'm '"falsely accusing" Christians of saying it' if you don't know
why
it's what I hear, so I'll explain that first (and maybe I won't even have to
tell you
what I hear). In 1995, I died for a few minutes. Oh, I'm alive now (though it was a lot of suffering and I'm
still
too disabled to be completely independent). And the people I hear
say
this (
on Facebook!
... maybe they only let it be visible to 'Special Connections,' but it's still a little too 'personal' for that kinda thing) are 'people who should KNOW I've been dead before (on account of 'that's how I know them'---Traumatic Brain Injury (TBI) camp) So 'the statement I
hear
them say is ... unforgivable,' if I repeat it before I explain myself a little more. TBI reveals "Heaven" to its sufferers. That's not to say 'our bodies aren't going through hell,' because our pain is often more-painful when we can't do anything to stop it

But the jarring experience of TBI 'separates us from our bodies'---making it difficult to re-integrate (both -ourselves into our bodies and -our bodies into society), but freeing 'ourselves' FROM that integration

... I think I'll totally skip 'what I hear' (you can guess in your comment), but it tells me 'what Heaven really is'---like the freed Hebrew slaves never made it to 'an actual place with free flowing milk & honey,' but rather found a place where they could work to FARM milk & honey or could trust their neighbors to FARM IT & give as it was needed; it's obvious that Heaven is 'happy memories of our lives.' Guy Penrod & Sarah Darling sing a song that--while it doesn't 'explain what heaven is'--does explain why it's important to believe in Heaven (in your 'human emotions'-heart, if not in your 'godly wisdom'-mind). https://youtu.be/yduN-IC7bOA
1 response