Gratitude Challenge Day #889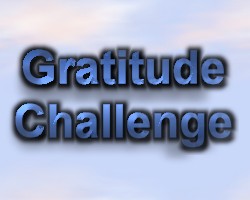 United States
June 29, 2017 9:55pm CST
Hello there, everyone! It's getting late, and even though we're not babysitting tomorrow, I'm thinking of still getting to bed at a decent time. Sooo, I'm gonna post the Gratitude Challenge for today now... 1. I wasn't as tired as I thought I'd be when I got up to babysit this morning. 2. My back hasn't hurt as much today. 3. I cashed out on Textbroker a little while ago. 4. Watching Everybody Loves Raymond tonight. 5. Our dog Dash is cuddling with me as I type this. :) Alrighty, I'm gonna wrap things up and call it a night soon. Goodnight, and good morning, and take care. Photo Credit: I made this graphic using PhotoImpact 6.
7 responses

• Green Bay, Wisconsin
3 Jul 17
I'm glad the day was better than expected. Having a dog cuddle next to you is pure heaven.

• Green Bay, Wisconsin
4 Jul 17
@tammys85
There are wonderful health benefits to cuddling with dogs - takes away stress and adds years to your life.


• United States
30 Jun 17
Aw good day today! I am thankful we are still friends! Love you.

• Asansol, India
30 Jun 17
Good thing in a list. Should I also start making gratitude challenge list if you can tell me. Lol you have cashed out from text broker that is good enough.

• Philippines
30 Jun 17
Take care my friend Have a good night


• United States
3 Jul 17
If we look around us there are many things we should be grateful for. Just taking a breathe is one of them.

• Roseburg, Oregon
3 Jul 17
You have a lot to be grateful for.