Hot and Spicy foods-a misconception is removed.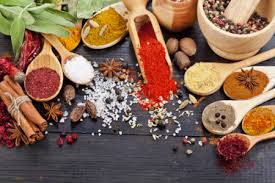 Hyderabad, India
July 15, 2017 7:23am CST
Chilies, Peppers, and spices are the main ingredients that constitute hot and spicy foods. Most of the parents, nowadays, try to keep their children away from eating hot and spicy food without realizing that every cloud has got a silver lining and this tendency only adds up to their sensitivity Hot and spicy foods taken in limits will make wonders which most of the people do not know on account of their advertence to such benefits. Endorphins are important hormones present in most of the ingredients. They give best results together with Serotonin they work as good mood boosters and stress relievers. The Chilli peppers increase the level of these hormones. Moreover, Capsaisin an important component present in the Chilli Pepper gives many advantages viz., It has got anti-carcinogenic properties. It lowers the level of cholesterol in the blood, It helps in burning down the body fats thus contributing to the weight loss. All spices actually improve the digestion process as they increase the secretion of HCL in the stomach. They actually help people lowering the level of heart strokes, They improve the blood circulation in the body. Most of the spicy and hot foods help in lowering the flu symptoms.
5 responses

• India
15 Jul 17
No matter what i like spicy foods. Now a days parents are not allowing their children to eat spicy foods which we are eating from years but they are allowing their children to eat fat food which is unhealthy.

• Cagayan De Oro, Philippines
15 Jul 17

• Cagayan De Oro, Philippines
15 Jul 17
Chili foods are also anti cancer foods.

• India
9 Nov
I don't like very spicy food. A bit spicy is okay. I have also heard that having too much spicy food is not good for the stomach. My mom makes less spicy curries. So If I go anywhere also I avoid very spicy food.

• Canada
27 Oct
I like to use hot peppers or ginger to make my meal more enjoyable. A little spice is nice.

• Canada
27 Jul 17
I grew up eating spicy foods and I know it is good for your health