If Jesus is 'The Way' in, Heaven Has No 'Pearly Gates'!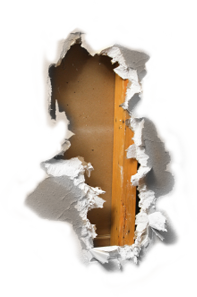 Oklahoma City, Oklahoma
July 20, 2017 10:07am CST
I'm sure a bunch of you would respond to that with one of the Bible's 'fairy-tales' about "St. Peter at the Golden Gate," to which I respond 'Oh, right next to "where the Bible described airplanes and vaccination & the Internet"?' But this sort of highlights a 'song' (or 'the idea the song might be centered around' or something) that inspired "this rant http://destiny-tuning.blogspot.com/2017/07/officialpetra-copelandnetwork-keep.html (which I might edit into ... something)"---"Beyond Belief," echoing the Bible's idea of how Christians sort of graduate "from faith to Faith." That is: our belief in the death, resurrection, ascension & impending-return of Lord Jesus Christ--no matter what "disproof" or other reasoning attacks one might throw at it--totally throws-away our own 'reasoning.' "Belief without Reason"---like the rant says about 'Peter Walking on the Water': "believing he could walk on water" wasn't how he did it! (In fact, his 'not believing he could walk on water' was a crucial part of the story!) His "belief" was more 'that he could follow Lord Jesus' instructions'---"that it involved walking on water" is ... too much "thinking." We get into Heaven (or whatever name you give your 'eternal paradise') a similar way---NOT 'through the popular Pearly Gates. It's like when there's a hole (in a wall, in a fence) that you have to slide through; and--though it looks slightly too small for you to fit through--your friends are on the other side or there's danger getting closer-&-closer behind you, so you just squeeze through and get on with life!
1 response

• Rass, Saudi Arabia
20 Jul 17
That is correct. Never a good thing be easy to get.