Quick thoughts 7/20/17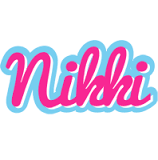 Wausau, Wisconsin
July 20, 2017 10:37pm CST
So our truck is still being fixed since the car is still down. Hopefully we can get the car fixed very soon because the truck is a gas hog. I am to $3.91 here now. I didn't post anything for business the last couple days because it has been hectic here. Yesterday my elderly downstairs neighbor, my cousin, died. I am here tonight trying to catch up and work on Poshmark. Tomorrow I for sure plan on listing stuff. All my sales pay my main credit card now which will help. I am paying off my other ones slowly but getting there. Wish me luck. Well, I am going to be back and forth for a bit here and in Poshmark so feel free to start a conversation lol. Later.
7 responses

• Garden Grove, California
21 Jul 17
goeyuwill at least makepay out I have11 dollars so garvedryslow for me

• Roseburg, Oregon
21 Jul 17
I hope you can get your car fied soon. Our truck is a gas hog to. We do not like to drive it that much.

• United States
21 Jul 17
Hope you get a good day soon


•
21 Jul 17
Good luck

.

• Philippines
21 Jul 17
Im just starting to be active here after not having any connection for the entire week.

• Ponce De Leon, Florida
21 Jul 17