The High and Mighty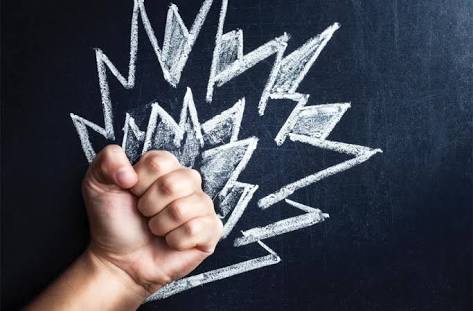 July 29, 2017 9:09pm CST
Have you ever noticed how most of the time those self professed "Righteous" ones do more bad things than those who just lay low? How ironic but undeniable that a lot people never practice what they preach. We could be too strict with technicalities and rules that we fail to see the bigger picture. What's more sad is, this leads to the stereotyping of those who are religious to be hypocrites. Yes I am a christian, but I respect those who are and are not. Most of all I never allow myself to be blinded by what I believe to see reality, rather it makes me more aware and accepting of other people and our differences.
6 responses

• Canada
7 Aug 17
It's hard to be perfect, isn't it?

I'n not and so I can only do my best and leave judgment of myself and others to God. I also try to respect all people regardless of their beliefs. Live and let live!


•
7 Aug 17
Yes I agree! Those who brag of being religious and rightful are those who do the opposite. That is what I believe

• Canada
7 Aug 17
@JeeyanDee
It's not good to brag, is it? When we brag about something then we have to live up to it. I prefer to say that I do my best which of course may not be what someone else expects.


•
7 Aug 17
@1hopefulman
What is important is giving your 100% in serving God and doing your best to represent Him on earth. There's no need to enumerate and brag the things you have done for Him because then it losses value. Am I right?



•
1 Aug 17
I believe that too. Those people who do great things for other people anonymously are the ones we should salute, not those who do it for the sake of being praised.

• Malaysia
2 Aug 17
@JeeyanDee
yes I very agree with you!


They do it because they sincerely and honestly do it.

•
30 Jul 17
I like this attitude my friend and even I'm like that


• Hong Kong
30 Jul 17
@JeeyanDee
That's a good point my friend.


• Hong Kong
30 Jul 17
@JeeyanDee
You're welcome my friend.


• Australia
30 Jul 17
Yes, I have noticed these self-righteous activists, to my disgust. They are unnecessarily violent, too, at the expense of "social justice". I think, I'm thinking of other stuff. But I get what you mean.

•
30 Jul 17
Yes! Thas i exactly what I mean. Hyposcrism at its best

• India
30 Jul 17
Yeah.. you are right nowadays people don't follow their own words..they just use it as a fancy stuff..

•
30 Jul 17
Yeah. People are becoming more and more pretentious.