Do you think it is difficult to be a fitness person?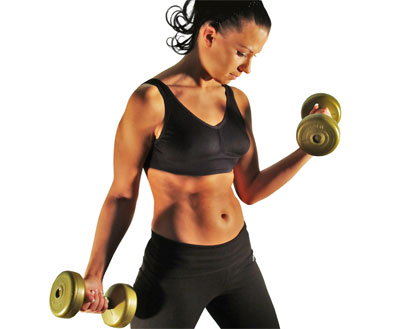 August 2, 2017 2:46pm CST
Reaching the perfect body is something that many people spend their entire lives trying to achieve, and can never achieve... After all, what is considered a
"perfect body"
anyway? Well... One of the ways is to try to be a fitness person, which ends up resulting, for example, in a savage deprivation in relation to foods said to be
"delicious"
(and indeed they are) among other things. What do you think about it?

10 responses

• Hong Kong
2 Aug 17
@TheInvisibleMan
If there's a will there's a way also apply to physical training on how to become fit. Determination and discipline I think can do the trick my friend.


• India
2 Aug 17
Yes, I agree
@mandala100
Determination and discipline are very important

• India
3 Aug 17
That determination and discipline can't be maintained always..

• Hong Kong
3 Aug 17
@prashu228
That maybe right but the important thing my friend is that you reached your goal with discipline and determination no matter what, otherwise you'll be a failure. I do my early morning exercise everyday starting at 4:45a.m.-5:00 a.m., how about yourself my friend?




• India
3 Aug 17
Difficult for me at least..easy to gain weight but so difficult to loose

• United States
3 Aug 17
I'm glad I'm losing weight the way I am -- walking daily and watching what I eat. I do some exercises but for my back and arthritis, not to have a "perfect body." At my age, it's too late for that!


• United States
13 Nov 17
Sometimes it is very hard. There are many foods I will not eat but my friends will eat them around me.




• United States
2 Aug 17
I think and a really good work out can make it happen.

• Daytona Beach, Florida
2 Aug 17
I think it is really difficult to start a fitness program but once it has begun then people get used to it,

•
4 Jan 18
I went to a guy at a gym once to get something what to do for my shoulders and he told me to use weights and stick.My physical therapist told me the weights are not good for my shoulders so got rid of them a long time ago. I still have my stick I use. I do not go to a gym because I am sure there are things I cannot do there.