Starbucks in a Texas College Town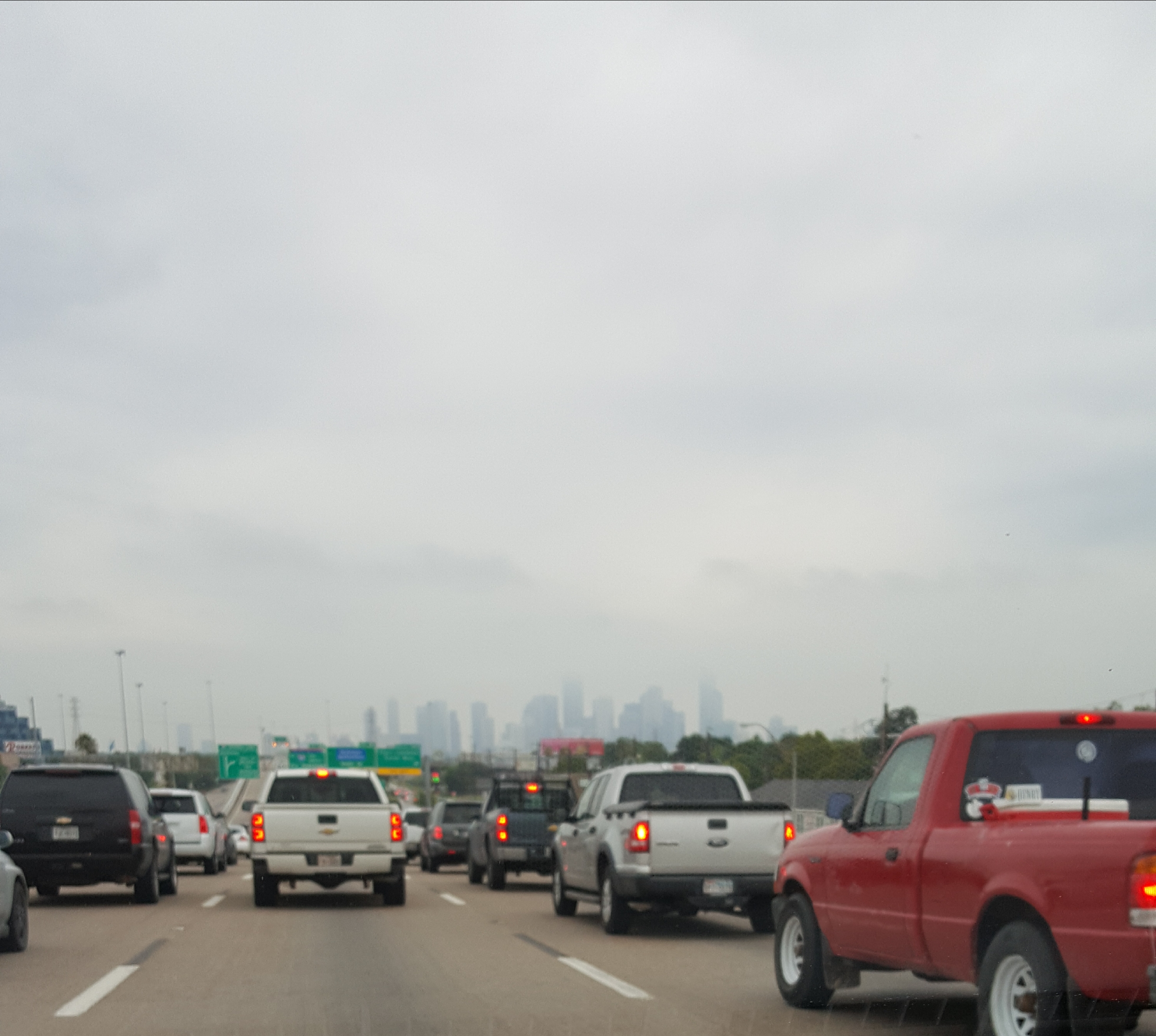 Pikeville, North Carolina
August 3, 2017 11:59am CST
College Station, Texas, to be exact. I arrived in town about 10:30 a.m. local time after getting up at 2 a.m. EDT. Karen got me to the airport in Raleigh at 4 a.m. EDT Since I'd already printed my boarding pass the night before I went straight to security. Instead of using my driver's license I used my passport. The TSA agent congratulated me on being Pre-Checked and sent me to the express lane. That was the first cool thing to happen. When I got to my gate, I checked in at the desk, just to be sure everything was good-to-go. The Southwest employee at the desk asked me if I was coded to pre-board. I told her I was not. She took my boarding pass and gave me another marked to allow me to pre-board the aircraft. This allowed me to sit in the front row with plenty of leg room. Second good thing. At the rental car lot I was able to choose from the cars in the group I'd signed up for and wound up with a practically new Toyota Camry with all the bells and whistles except GPS and Sirius/XM. Third good thing. Then things went awry for about 50 miles. If I NEVER have to drive in Houston again it will be too soon. For the first time in a long time I had to activate my Southern New England Driver App. Texas Route 6 to College Station is a beautiful ride. It was the first stretch of road to make me feel like I'd really arrived in Texas. Ranch after cattle ranch lined the highway. Fourth good thing. I arrived in College Station early enough to drop my rental off and have my son pick me up before he went to his luncheon. Fifth good thing. Now I'm at one of the neatest Starbucks I've ever visited. It is located in a re-purposed old storefront on University Drive close to my son's apartment. Chilling in Starbucks, always a good thing. So, thank you to the Master Navigator of the Universe for getting me here, on-time, and in one piece. May He bless the rest of my trip. I hope everyone else is having a good Thursday.
9 responses

• United States
3 Aug 17
So glad to hear you zipped through everything and just got to relax in Starbucks..a neat one at that.. Hope you have a very nice time there. So with the passport does it mean the drivers license was not sufficient? Our state has the updated licenses for travel.

• Pikeville, North Carolina
3 Aug 17
My NC Driver's License would have been acceptable but I've had my passport 4 years and have never had a chance to use it. Since it is an acceptable form of ID I decided to use it today just so it wouldn't have wasted its life sitting in our strong box. It's up for renewal next year.

• United States
3 Aug 17
@DWDavis
Oh I see DW..it is just that I know some states had not yet complied with the federal requirements for drivers licenses to travel interstate. And you are there visiting your son is it? How nice.


• Hong Kong
3 Aug 17
@DWdavis
I'm gald that there's so many good things happenning to you today my friend.


• United States
3 Aug 17
So good to hear the majority of things went quite well for you. Wishing you safe travel on the way home!!

• Los Angeles, California
3 Aug 17
The home of Texas A&M. Aggie country. I have been there and visited the Bush presidential library.

• United States
3 Aug 17
Glad you made it! I loved chilling in a bookstore earlier this summer. I was thinking I would like to live there!

• Bunbury, Australia
3 Aug 17
Well, it seems that a lot of good things have happened to you on this trip. That's great news.

• El Paso, Texas
3 Aug 17
Yeah, way too many people live in that part of TX. At least you got to chill in Starbucks.

• Daytona Beach, Florida
3 Aug 17
Well good for you. Hope you have a good time.

• Jacksonville, Florida
3 Aug 17
I'm very glad your trip went well and your safe. =)