Power Bead and Hematite Bracelets

United States
August 19, 2017 4:09am CST
Recently, I've decided to get into making bracelets that have special meanings. Each color/stone of the power bead as well as the hematite beads all have different meanings. I was hoping by now that I would have sold some but as of yet, not one sale. I'm feeling a bit discouraged at the moment but I'm not going to give up just yet. After a few months if I dont sell any, I'll just make up a bunch and donate them to a benefit or fundraiser. :)
4 responses

• Philippines
19 Aug
I hope you will get to sell them. I love bracelets that I could personalize because I love to wear something that has meaning to me and not just an accessory. That's why I love Pandora because I can customize the charm I add unto my bracelet.

• United States
20 Aug
My sister customized her power bead bracelet. She has several colors on it. :)

• Philippines
20 Aug

• United States
20 Aug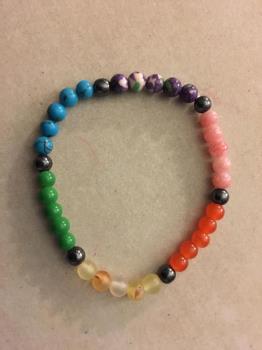 • United States
20 Aug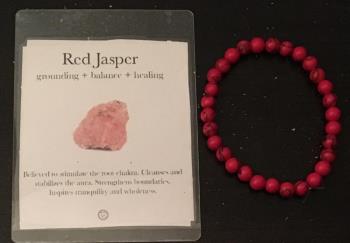 I have a picture of the Red Jasper one I made. In the pic, there's also the card I made to go with the bracelet, stating what the meaning of that bracelet was. I also made one for my sister but she chose a few different colors. I would've added the picture here but it only lets me put one for now.

• Australia
20 Aug

•
19 Aug
That's good ma'am don't give up. Just continue what you doing. I cheer you up

• United States
20 Aug
Thanks. I'm hoping to start selling them soon. :)

• Malaysia
21 Aug
that would be a good deed, maybe you can try to sell them at Ebay or Amazon or Zazzle

• United States
21 Aug
i'm going to make a bunch of them and put them on etsy and ebay. maybe i'll sell some lol

• Malaysia
21 Aug