When to Say Enough's Enough?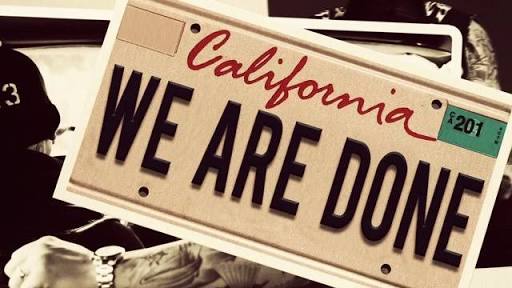 9 responses


•
24 Aug 17
What would that person do that would push you to finally put your foot down?

•
23 Aug 17
If someone was very abusive mentally and phyically. Some that is horrible to animals

•
24 Aug 17
Violent people, other than being dangerous, can't really give unconditional love because of their tendency to be physically abusive.

•
24 Aug 17
@JeeyanDee
SirenOnFire, violent people are terrible and the person if they can should get as far away from that person as possible.

•
24 Aug 17
@Hannihar
Unfortunately, violent people are very good manipulators. Either they'd make you believe it's your fault they're hurting you, or they'll make up excuses such as not being able to control so as not to take the blame for their actions.



•
24 Aug 17
Yeah, I guess that is a good reason. For me, emotional and verbal abuse are worse than the physical one. Physical scars get healed over time, but thr scar on your ego and confidence never truly heals.

•
24 Aug 17
@JeeyanDee
you are right. It does never truly heal and it'd harder to deal with

•
24 Aug 17
@weevee18
Yes, no one deserves that kind of treatment and I would never wish it on anyone, even to my worst enemy.


• Nigeria
23 Aug 17
if the person try any stupid or dangerous things with my family for any selfish reason.. I'm gonna call it off immediately

•
24 Aug 17
I can definitely see your point. I too would end a relationship if that happens.

• Nigeria
24 Aug 17


• Green Bay, Wisconsin
23 Aug 17
It's different for every person. Though lack of love does qualify.

•
24 Aug 17
I guess that's true. How about the attitude or faults done to you by that person. Where will your limits be?

• Green Bay, Wisconsin
24 Aug 17
@JeeyanDee
With everything I've been through in my life, I just walk away and calm down before I deal with the person again.

•
24 Aug 17
@just4him
I very much agree with you! I've always told my younger siblings to never make any important decisions during the times tjey are too upset or angry, or when they are extremely happy. Most of the time, when we do, we end up regretting it.


• United States
25 Aug 17
Only you will know what you will and won't put up with and will know when you had enough.

•
25 Aug 17
Have you been pushed to your limits before, and decided to just let go of that person?

• United States
25 Aug 17
@JeeyanDee
Yes, I have, i felt i was being taken advantage of and had to do something about it.

•
25 Aug 17
@CookieMonster46
Not everyone is capable to do what you have though. That just shows that you are indeed a strong person.

• Hong Kong
1 Sep 17
@JeeyanDee
When we heard the word "enough" what comes to mind is the limit or limitation. It's hard to put a limitation on something which cannot be measured or counted just like "abuses", "sacrifices", "patience" etc. which are abstract and subjective term. If my relationship is in trouble I'm going to try to fix it and gives it a second chance or another try. If it won't work for the second time then that's the end of the road for me Jeeyan.


•
1 Sep 17
That was a very good explanation. Thank you for that.

• Hong Kong
2 Sep 17
@JeeyanDee
Thank you my friend and I'll see you around Jeeyan.



•
24 Aug 17
I agree! How about you knowing that person loves you too, but he has done so much mistakes, will you still stay?

• United States
23 Aug 17
I think if my man sleeps with a man is time to go