Up with Apprenticeship! Down with Scholarship!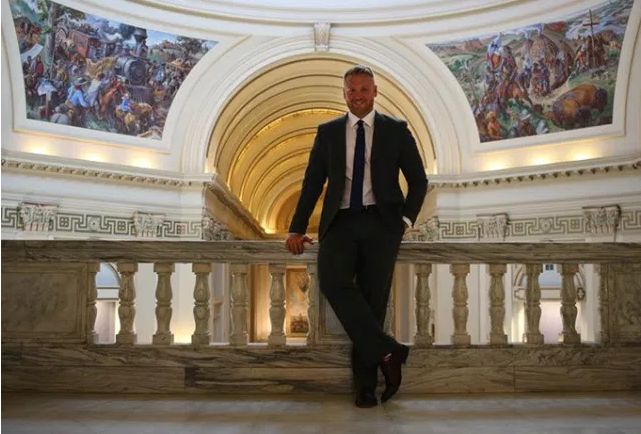 Oklahoma City, Oklahoma
August 25, 2017 11:03am CST
The Oklahoma Gazette tells how Rep. Micky Dollens--when he was laid-off by one oil-company that had been using old equipment and hired by another company using newer equipment--was taken aback when he saw how so many of the new machines had replaced the laborers! http://okgazette.com/2017/08/18/rep-mickey-dollens-sees-an-opportunity-to-reform-career-and-technical-education/ ""I went from a five-man crew to a two-man crew with most of the work done by a driller in an air-conditioned room with monitors and joy sticks," Dollens told Oklahoma Gazette. "That was my first taste of automation, my first experience with job displacement."" Dollens--now a state representative (representing Oklahoma's District 93)--is working on building career-paths that'll let our citizens avoid 'being limited to the low skills that will be taken-over by automation.' 'His solution' (in use all over the country ... but The Gazette features 'his support for it in the state of Oklahoma') is Apprenticeship---giving new workers the help of industry-pros to make sure humans remain useful in a workforce becoming more-&-more mechanized. ... this post's title makes it sound like I'm "against school-education." I'm not; but I do think we need to change the school-system---maybe make it more 'industry-focused' (like Napoleon Hill suggests in Think & Grow Rich) For instance, I started-out at Oklahoma City University ... it took me 5 years to realize it was 'more trouble than it would be worth' and I dropped-out. (Even though I now know that 2/3 of the jobs out there require a college-degree ... there's no "guaranteed salary" in it for me---my choices were either 'definitely owe more to the school, only maybe being able to pay most of it back' or 'stop increasing the amount you owe the school, and have a better possibility of being able to pay it back'). If I had had someone successful on the path ahead of me, I might've made better choices.
1 response

• Hong Kong
25 Aug 17
@mythociate
That's one of the effect of mechanization my friend.