SHOULD EUTHANASIA BE AN UNCONDTIONAL LEGAL RIGHT?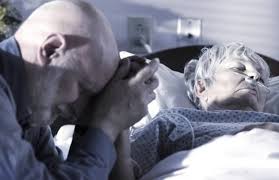 August 26, 2017 9:42am CST
Euthanasia refers to deliberate painless killing of people suffering from incurable diseases to relieve them off more agony. Nobody on this earth would like to see his or her loved ones dying leaving them shattered. But nature has it's own rule. Every life form has to come to an end some day. There are cases where people don't die actually but in reality they are literally dying each and every second. This happens when someone suffers from some incurable disease for a prolonged period. Some argue that they should be given the legal right to die. Others counter it saying no matter what,life should be preserved as long as possible. It has been a long debated issue fought on numerous occasions in various courts. Only few months back a mother in United Kingdom finally gave her consent to end her baby's life who would have suffered more and more if it was given the chance to live. Imagine how hard it would have been for mom to let her baby die. To me,the hardest known fact on this earth. I have been confused over this issue for long. Still searching for an appropriate answer.
2 responses

• United States
26 Aug 17
We do it for our animals, why not for our loved ones? Why should they be made to suffer if they can choose escape? We did it for my mom, not euthanasia but disconnected artificial support. She asked us to and it was so hard to do but we knew if we didn't she would suffer for days. We held her hands and in a few minutes she was gone. That was so hard to do and I'd never wish it on anyone but she was saved days of agony. I think everyone should be able to do this if they choose.

•
26 Aug 17
Because there is a basic difference between humans and animals. Sorry to learn your heart-rending incident.

• United Kingdom
26 Aug 17
@mukuldreamy
to be honest, on this topic, I think we are often legally allowed to treat our animals better than our relatives. My sisters cat had cancer and was in pain, she took him to the vet who put her to sleep. Currently people with terminal illness, where there is know hope and often some pain, have to go through that pain whereas with a simple injection it all could be over in a pain free and dignified way.

•
27 Aug 17
@Mike197602
This the dilemma. We,the human being is considered far superior to animals and so somehow made to forego our dignity.

• United States
26 Aug 17
I have seen many cases where the patient was ready to go, but God hadn't decided it was time. That's hard for the family also. But I don't think we have the right to make that decision. On the other side though, I also don't think we should always keep people alive at all costs, using extraordinary means artificially. My husband and I both want to let our lives end as God sees fit if there's no chance of recovery.

•
26 Aug 17
Ya,we don,t have the right to go against God. But shouldn't we have the right not to suffer? Hope God gives you the strength to overcome your problem.