'Misconceptions of Prayer' Make Christians Think God is some kinda Wish-Granting Genii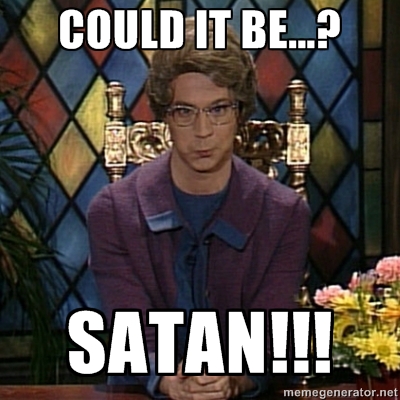 Oklahoma City, Oklahoma
September 1, 2017 7:38pm CST
That's why I hate it when people ask for 'prayers' for their- or their friends'-troubles. The way it works (as confirmed by a ECC Christian Pastor I know) ... it's more like we're echoing his gifts (announcing that they have been given to us ... or something like that; it's been years since this Bible-discussion). Because God's Will is Done---I don't know the tense of the words in the original language, but I've NEVER heard the "Our Father" say 'thy will be in progress' or 'thy will be on the to-do list!' But the problem is--I think--that we humans want to feel like we have some power over our friends'- or our friends' friends'-fates. Wishing to be like God, we quickly accept this false power and try not to pay any attention to any 'real evidence' to the contrary (and "because it says in the Bible" IS NOT real evidence ... any more than "because it says in the Science-Textbook" is the same thing as "Scientific Evidence"). http://biblehub.com/interlinear/matthew/6-10.htm We take a power God does not give, because we want to be God ... sound like anyone you know? - - - - - - - - - - If you pray like that, 'thanks be to God' that the Gospel Truth doesn't depend on our understanding of it.
1 response

• Lake Charles, Louisiana
2 Sep 17
I have been in Bible studies in the past and the correct way to pray is to ask God for wisdom, not material items.