Plans for September 2017 and Beyond!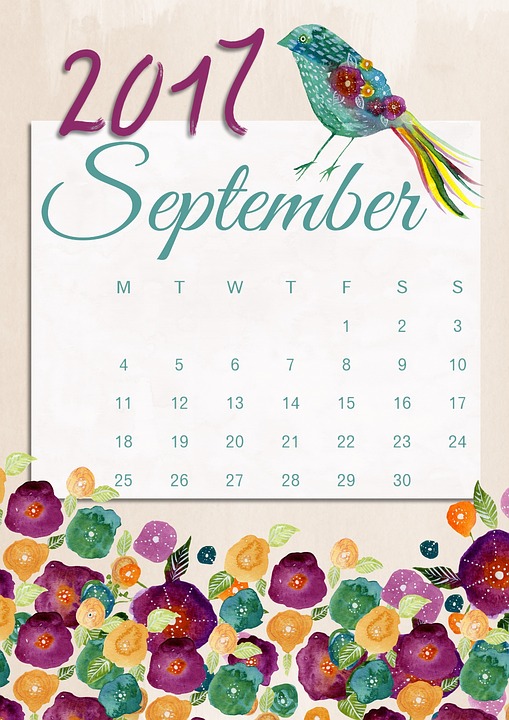 Austin, Texas
September 2, 2017 11:19am CST
Found an old post that I had done November 2016. All of America was waiting for the results of the presidential election at that time. Well now that's no longer on our
"Wait and See List"
, some of US are carrying on with our
"To Do List"
. Looked over my old post to see if it needed some updating. Had to laugh at myself. Only reason I wrote the post is because I had found this pretty picture I wanted to share. Time for an update! Found another great picture/calendar and wanted to share it.


My home business or work at home projects – blogging, article writing, affiliate marketing - are moving along at pretty much the same pace they were this time last year. On the plus side, at least I'm not moving backwards or have come to a dead end. I'm already focusing my efforts on the 2017 holiday shopping season. Anybody know where I can sell some feng shui water fountains for home decor?

Since Pinterest now allows affiliate product links I may try posting them there.

What about you folks? Anybody got plans for the remainder of 2017?
Happy September everybody!

My game plan for the current week and the future? Well Election Day in the USA is almost here! Tomorrow is the day that I fall asleep and my husband wakes me...
5 responses

• United States
2 Sep
Thank you for sharing that lovely photo with us!! We need a few fixes here in this house, so 2017 will be the year of fixes.

• Austin, Texas
2 Sep
Love birds. Love flowers. I'm like:
Can't keep this to myself!


• United States
2 Sep
Sounds you are doing good and are optimistic Moneyspinner! No plans but to survive here.

• Austin, Texas
2 Sep
The survival instinct is in us all! ROAR!! We can all roar like a lion when we need to!!


• United States
2 Sep
@cmoneyspinner
We sure can my friend and I will.



• United States
6 Sep
I don't know. You seem to be "blossoming" from what I've seen in your posts on other sites. If nothing else, you've been learning a lot (and sharing it with us). I say, keep up the good work. The whole affiliate marketing thing is information overload for me at this point, lol.

• Austin, Texas
6 Sep
Read an article on affiliate marketing and that was what got me started with trying to make money online. Thanks for your complimentary and encouraging words.

• Riga, Latvia
2 Sep
Nope just living day to day for now. I do have one major project in mind but I don't know how it will go. It is to get an e-book of my poems published before the end of the year.