Is right to privacy a fundamental right?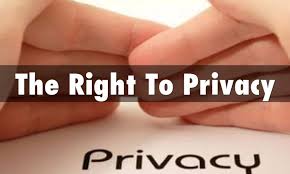 Mombasa, Kenya
7 responses

• Roseburg, Oregon
5 Oct
Everyone should have the right to privacy.

• Mombasa, Kenya
5 Oct
I think we should have freedom to make choices and stop intrusion to our personal autonomy and also have the right to determine what happens with information about oneself.

•
6 Oct
I think people are entitled to their privacy and others should respect it.

•
6 Oct
Yes i agree, for example for partners even if you are partner and vow to not keep any secret from one another, still there should be privacy in some aspect.



• Garden Grove, California
5 Oct
I agree with Judty we a ll have the rilghts to o ur'prilvacty

•
8 Apr
I believe in this rule wholeheartedly. Coming from a place where my right to privacy was violated and I didn't feel respected in my own area, I feel like it's super important for people to have their own space. Last semester, a friend of mine breached my trust by sneaking into my dorm room while I was out for the weekend. Not to mention she had the annoying habit of barging into my room. I never wanted to live with her again after that because I felt like she would go through my stuff and be too invasive. Ironically, she doesn't like it when people did it to her. Since then, I have moved out of the house her and I lived in and now live in a different house with a roommate who gives me all the privacy and respect I deserve, and I give the same back to her. If you never get privacy when you're with someone, maybe you should reconsider being around this person as often as you do and create some space between the two of you for your own safety and sanity.It's important to not get too close to certain people, in order to protect yourself.