Is right to privacy a fundamental right?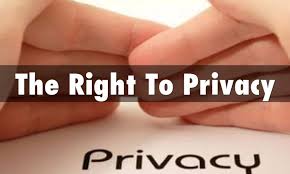 Mombasa, Kenya
6 responses

• Roseburg, Oregon
5 Oct 17
Everyone should have the right to privacy.

• Mombasa, Kenya
5 Oct 17
I think we should have freedom to make choices and stop intrusion to our personal autonomy and also have the right to determine what happens with information about oneself.

•
6 Oct 17
I think people are entitled to their privacy and others should respect it.

•
6 Oct 17
Yes i agree, for example for partners even if you are partner and vow to not keep any secret from one another, still there should be privacy in some aspect.



• Garden Grove, California
5 Oct 17
I agree with Judty we a ll have the rilghts to o ur'prilvacty