This is a test by the cat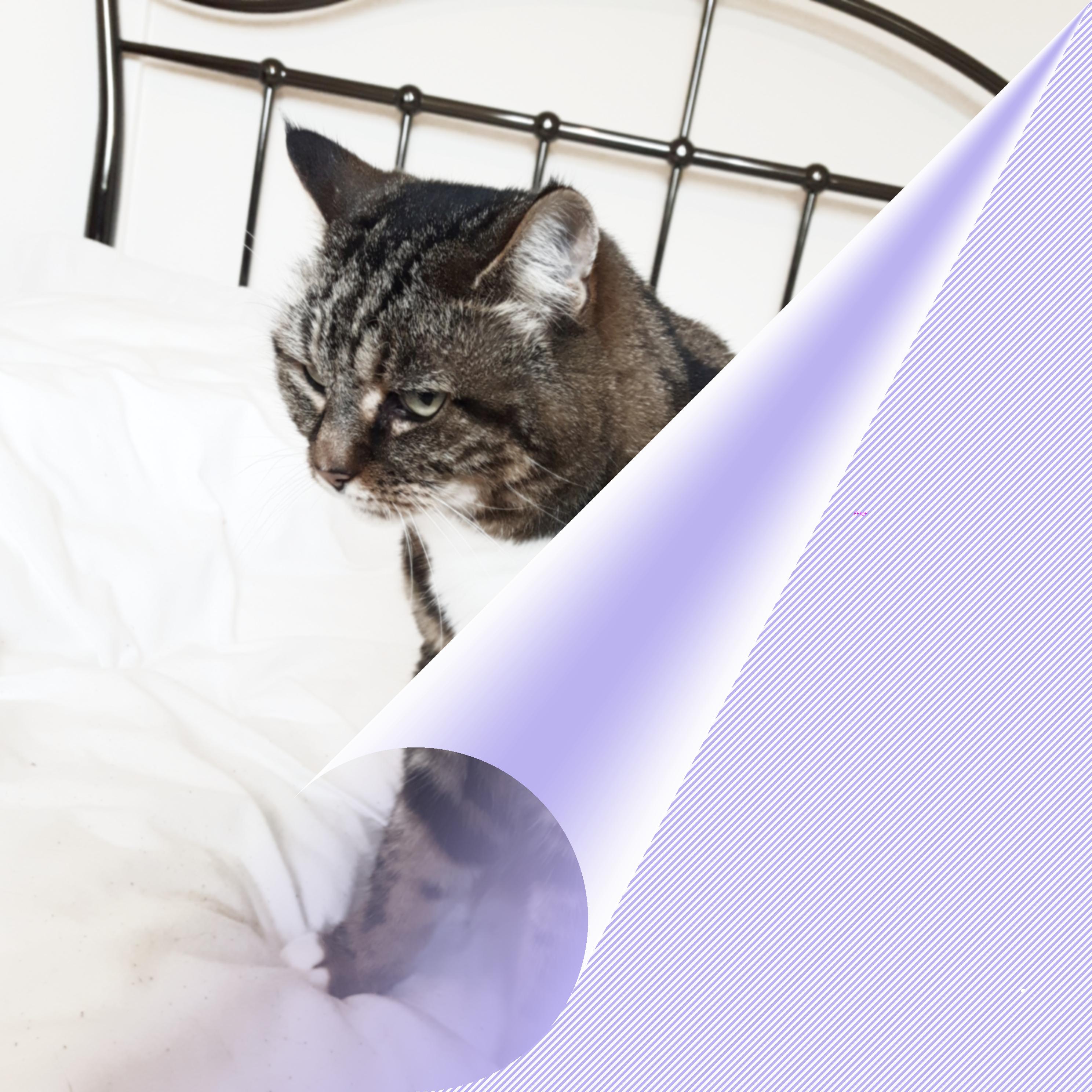 Oxford, England
October 9, 2017 4:39am CST
I have no idea what we are trying to do but the Human is driving herself nuts trying to learn Gimp because she thinks she needs to and of course I get involved. She is going round the house muttering "What is 300 ppi if I want my picture to be the right size?" and generally looking even more confused than she normally is on a Monday morning. All I have to say is, "Where is my breakfast?" and "Does my picture work?" in that order.
5 responses

• Banks, Oregon
9 Oct 17
Yum breakfast lol. And, the picture does work.

• Oxford, England
9 Oct 17
Can you believe it. The cat is fast asleep and has still not breakfasted! She just sort of came in, demanded in and keeled over!

• Banks, Oregon
9 Oct 17
@Jackalyn
Ghost is eating cat food as we speak lol.

• Oxford, England
9 Oct 17
@TRBRocks420
No change in the feline this end. She is still asleep and looks like she has her "do not disturb" face on..

• Cambridge, England
9 Oct 17
You look as though you are a rather testy cat in this photo, Freya! I can understand it, though, if you hadn't had your breakfast and the Human (whom I know that you really worship) insists on pointing the shiny eye-thing-which-flashes at you and then dashing off to the computer to hum and harr and paw at the flat-bit-with-letters and fiddle with the mouse-with-the-tail-stuck-in-the-box instead of providing you with your morning nosh! Yes, your picture works! You can tell your Human that 'ppi' might as well stand for 'pilchards per iddlysquat' as 'pixels per inch' for all it matters as far as myLot is concerned. It only matters when you want to print an image to a certain size on paper. HP printers tend to default to 300 pixels per inch, so a picture which is 1200 pixels wide would give you an image 4 inches wide at 300 pixels per inch, whereas Epson (and some other) printers tend to default to 360 pixels per inch, so the same image might only be 3 1/3 inches wide if printed on one of them.

• Oxford, England
9 Oct 17
Struggling to make photos and a book cover for a paperback book and that's why I got into all this messing around today and so far I have not achieved anything I do because I just can't work out what they want me to do. What I don't want to do is make a book and have it come out even in proof copy and Discover that I've got a load of rubbish 4 pictures.

• Cambridge, England
9 Oct 17
@Jackalyn
Ah, I see. They want you to send images which have been saved at a particular ppi setting. I was in the printing industry a very long time ago - long before there was any such thing as digital photography - so I don't fully understand why 'ppi' is important but I believe that it's something which their printing machine reads (from the information stored with the image) and therefore knows what size to print the image. If you prefer to work in pixels and know what size (in inches) the image is to be printed, all you have to do is to multiply the height and width of the book cover in inches by 300 and that will give you the required height and width of the image in pixels.

• Oxford, England
9 Oct 17
@owlwings
bank so much because now I understand finally what I'm meant to be doing


• Los Angeles, California
9 Oct 17
You look a little sleepy. Some nap time is needed.

• Oxford, England
9 Oct 17
I have been sick. The human is mean. She says I have to rest my tummy and so now I have had no lunch either. At least I had it, but it did not stay inside of me.

• Boise, Idaho
9 Oct 17
You don't look very happy.

• Oxford, England
9 Oct 17
No no I'm perfectly content as cats go I just want my breakfast