Visiting the Walter Cronkite Memorial. St. Joseph MO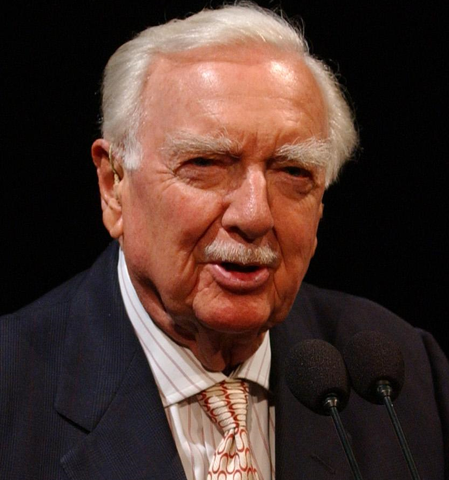 Los Angeles, California
October 16, 2017 8:50am CST
"And that's the way it is" CBS anchor Walter Cronkite remains the most famous and respected of all TV news personalities. "The most respected man in America" was born in St. Joseph and he left a collection to Missouri Western State University. The Walter Cronkite Memorial is a permanent free exhibit inside Spratt Hall Atrium. You cannot miss it on campus with the banners and memorial plaque outside. The first thing you see upon entering is a replica hanging above of a combat glider Cronkite rode in as a radio reporter covering World War II action. There are photos galore of Cronkite through the years at work and in the field and with presidents. A pictorial timeline relates Cronkite's life from birth and tracing his rise through the journalistic ranks. Plenty of interactive playing Cronkite videos. There are a number of display cases containing personal memorabilia including his eight Emmy Awards. The best exhibit contains Cronkite's desk laid out with his pipes, razor, Italian leather briefcase and some of his books. His wife of 65 years Betty receives a display. The 1960s CBS Studios news set is recreated and visitors can have a photo op moment of sitting in Cronkite's chair and looking into the camera. The memorial is an interesting stop and the price is right.
4 responses

• Preston, England
16 Oct
sounds like a really fascinating museum

• United States
16 Oct
I would visit that museum..as long as it didn't cost much that is! Walter always seemed like a good Midwestern soul.

• Los Angeles, California
16 Oct
The place was admission free!

• Colorado Springs, Colorado
18 Oct
This would've been so cool. Cronkite was the best.

• Daytona Beach, Florida
16 Oct
Sounds interesting. I remember him as I watched through the years he went from black hair to gray.