Some type of pain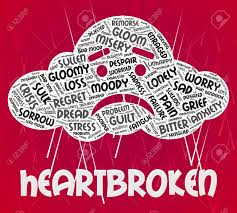 Wausau, Wisconsin
October 25, 2017 1:40pm CST
So I got some type of pain going on in my left side area and not sure if its kidney stones or just plain ole flank pain. I just took one of my antibiotics last night seemed to help a little and just a few minutes ago I took an olive oil and lemon juice shot to see if its kidney stones. I will soon know because the pain will eventually go away if it is. Its all mainly on my left side right now but I also have IBS issues. So it could be multiple things. If it don't go away in next couple days I will go see my doctor. I have also drank cranberry juice which seemed like it was worse. So I will see how my home remedy option of home treatment go and go from there. Pray the pain just goes away period....
5 responses

• Toronto, Ontario
25 Oct
Left side is usually bowels. Are you constipated?

• Toronto, Ontario
26 Oct
@carebear29
Some people don't realize they are . The other day my friend waa in so much pain amd she insisted she wasn't but she waa.

• Onaway, Michigan
25 Oct
I hope your pain goes away soon for you.

• Onaway, Michigan
26 Oct

• East Tawas, Michigan
25 Oct
Pain is not fun, but maybe going to see your doctor is a good idea. Give it a day or two, then make an appointment.

• East Tawas, Michigan
26 Oct

• Wausau, Wisconsin
26 Oct


• Garden Grove, California
26 Oct
If te pain does not go away soon I would go see my' docor and dget her or him to see if you havekildneysones andhow to ge rid of them r

• Wausau, Wisconsin
27 Oct
the pain went away after my 1st home remedy shot. i am happy. was a kidney stone and i am used to it

• Philippines
25 Oct
I think that is not kidney stone it might be just pain.