A Good Reason-Why People Become Atheists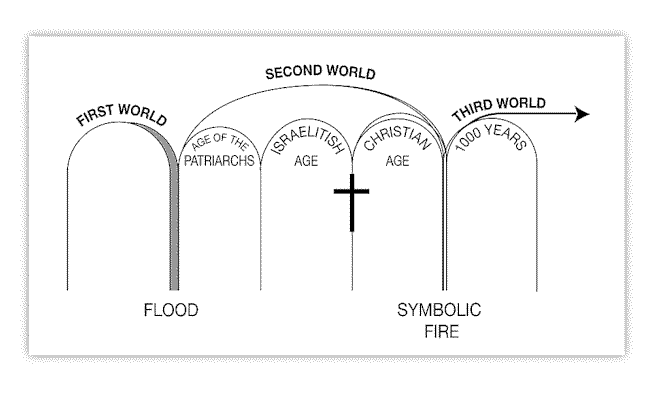 Oklahoma City, Oklahoma
October 29, 2017 2:14pm CST
Because 'the hammer's handle doesn't even TOUCH the nails' ... yet believers only talk about 'the hammer's handle' ("God" ... funny how 'handle' is word for "the tool" as well as 'the name a person (usually a trucker or someone else on CB-radio) is known-by'), and understand (usually among other believers) when they're talking about 'the handle' and when they're talking about 'The Head.' http://newmilleniumgod.blogspot.com/2017/10/stuffthatcontradictstheotherstuff-if.html It becomes clear to me when I'm talking about 'The Three Ages'---all three are talked about in The Bible, even though it only talks about 'one age' directly (the 'handle' by which we hold onto 'the other two ages') ... eh? (And I'm not sure about the diagram, as it puts part of the first age 'after creation' ... but that's not the point ...)
1 response

• Hyderabad, India
29 Oct
No one needs any references. Everything is according to one's own opinion. We can not rub our findings on others. Even Einstein had accepted finally the existence of a supreme force Stephen Hawkins also is of the opinion is though not explained properly for the understanding of a common man, that there is a Supreme Hero behind all the forces of this Universe.

• Oklahoma City, Oklahoma
30 Oct
True, but there are "impossible things" about 'the entity' that make "belief" impossible in logical conversation. I'm a believer---a miraculous creation, glory-to-God!--but ... I'm in several Atheist-groups on Facebook and someone asked "Can I be an atheist and still enjoy good Christian (Catholic/Baptist/etc.) Music?" My answer was (something like) "Obviously, yes; but Logically, only if you believe it didn't have a composer."

From Atheism United Jump to: navigation, search This is an extension page for the main atheist site list Facebook pages can be added here with a few small rules: PLEASE TRY TO CATEGORIZE PROPERLY! Contents Atheist Groups Pages related to atheism on Faceboo