Cleaning time

San Antonio, Texas
November 28, 2017 2:30pm CST
Good afternoon, I am finally done with cleaning my house and now time to Mylot and relax . Although the music is still playing in the background and I wanna know if y'all listen to music while you clean as well ? I usually like to have my speaker on , I feel like it helps me just zoom through cleaning in no time !
11 responses

• Philippines
28 Nov 17


Yes and I sometimes dance


• San Antonio, Texas
28 Nov 17
Oh yes me too ! And sing of coarse , I rather clean when no one is home so I can clean every little thing in the house lol

• Philippines
28 Nov 17
@Dyvette16
Same with me


I always wait until my husband goes to work and I start my cleaning with good music



• San Antonio, Texas
29 Nov 17




• Washington, District Of Columbia
28 Nov 17
@Dyvette16
We got the old "you live here so ought to be glad to help line"

• San Antonio, Texas
29 Nov 17

•
29 Nov 17
Is it a big house to clean? I do my cleaning on Fridays and we have small place. I do not just clean, I also wash floors and clothes and I am very tired when I get done.

• San Antonio, Texas
30 Nov 17
I have a small place as well , yeah when you clean everything top to bottom it is pretty exhausting

• Canada
29 Nov 17
Yes, I also find that music livens things up and makes cleaning easier.

• United States
29 Nov 17
I have music on while cleaning. One memorable time I was cleaning I had just received John Hiatt's Crossing Muddy Waters in the mail and put it on. When the title song came on I stopped cleaning because it knocked me off my feet. The power of a good song!

•
11 Dec 17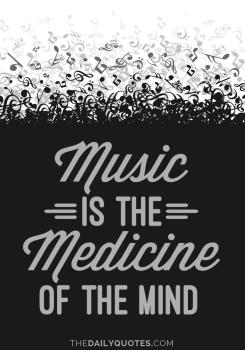 I listen to music when I'm cleaning, cooking, and after showering. I enjoy the mood it puts me in. Life is music for me and music is life. Without it I feel lost...

• San Antonio, Texas
11 Dec 17
Yes I agree , I love to listen to music majority of the time whenever I can , it's soothing

•
5 Dec 17
I do like to listen to very loud music when i am cleaning. About 10years ago when i was living in a bigger country, i could put on music as loud as i want. But now, i live in a small city. Can't put on the music so loud here else be ready to see the police at the door the next minute and a fine for public disturbance. In conclusion, cleaning is not fun for me anymore.

• San Antonio, Texas
6 Dec 17
Awe I would not like that , I like it loud as well

• Baguio, Philippines
29 Nov 17
Yes, music gives me that energy booster in cleaning my house, sometimes dance with it, too. Rock and roll or disco music on the background would do the trick, yeah!!!...

• San Antonio, Texas
30 Nov 17

• United States
29 Nov 17
Right now especially since Christmas music has started on three stations BUT during the rest of the year, I usually have some instrumental stuff playing in my back ground while I work

• United States
28 Nov 17
I am listening to music right now. But I have nothing to clean today.

• London, England
4 Dec 17
I have not tried putting on music as it tends to distract me from the task of cleaning! As I have young children, I have to make sure I focus on one task at a time. I may try cleaning with music on later in life!

• Kenya
5 Dec 17
Just like me I prefer quietness while working. I have tried music but just prefer silence. I listen while relaxing