Please Let Me know!..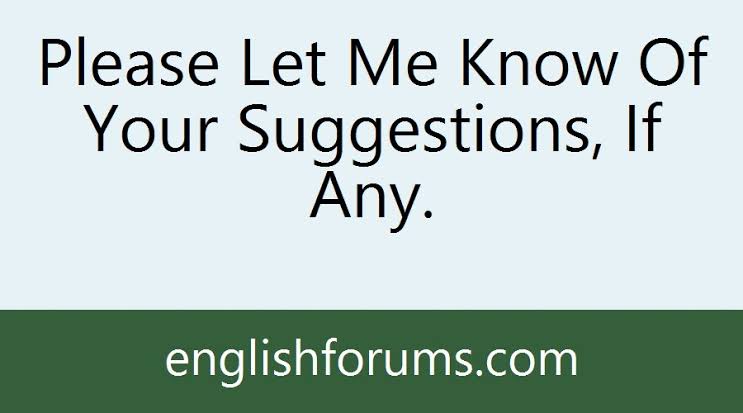 Haldwani, India
7 responses

• United States
2 Dec
You need to read the Earning FAQ page. If you reached payout in December, you will get paid sometime between January 1st and January 15th. Be sure to enter your PayPal address here:

myLot is an enormous discussion board, blogging community, questions and answers hub, social network and online hangout that pays you for your valuable contributions

• United States
2 Dec

This is where you will learn all about the myLot Earnings Program

• Philippines
3 Dec
the question is when did your earning reach or surpass $5? it should have happened last november 30 because that's the cut-off. if your earnings was $4.95 last november 30, then it rose to $5.05 last december 2, you won't be included in the payout that will happen any day between december 1 to 15th.

• Haldwani, India
3 Dec
It have reached before 30 November

• Philippines
3 Dec
@mohit459
if your earnings was $5 or more before november 30 and you already put your paypal email address in your account settings, then all you have to do is wait while you keep on mylotting daily. you will know that it's payday if the green mylot logo above looks like this $mylot$ (if you're using a pc or laptop), and you'll also get an email from paypal.

• India
3 Dec
@hereandthere
Thanks for letting it know as it is something that I didn't



• India
2 Dec
I joined My Lot in October,I expect to get my payment this month. Yes you have to verify your paypal. The email address should be correct. I hope to get the payment by 15th of this month. Don't panic, you will definitely get your payment.

• Haldwani, India
2 Dec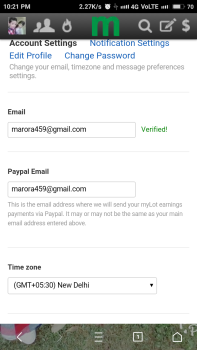 I didn't get... We have to verify PayPal at Mylot!.. See image does it ok..

• India
2 Dec

• Haldwani, India
2 Dec
@rubyriaz007
please can you add a snapshot of it in the comment ... As I have added the same one


• United States
3 Dec
I haven't done it either, and must wait until the end of next month. I guess I will need to verify mine, soon.

• Hyderabad, India
2 Dec
No..need does not worry about your payment. The site sends money to your PayPal account who in turn transfer it to your bank account. This is only 2 days process altogether. You also receive a message from the concerned bank.



• Haldwani, India
3 Dec
Ya I have verified my bank account in PayPal!..