Christmas Decorating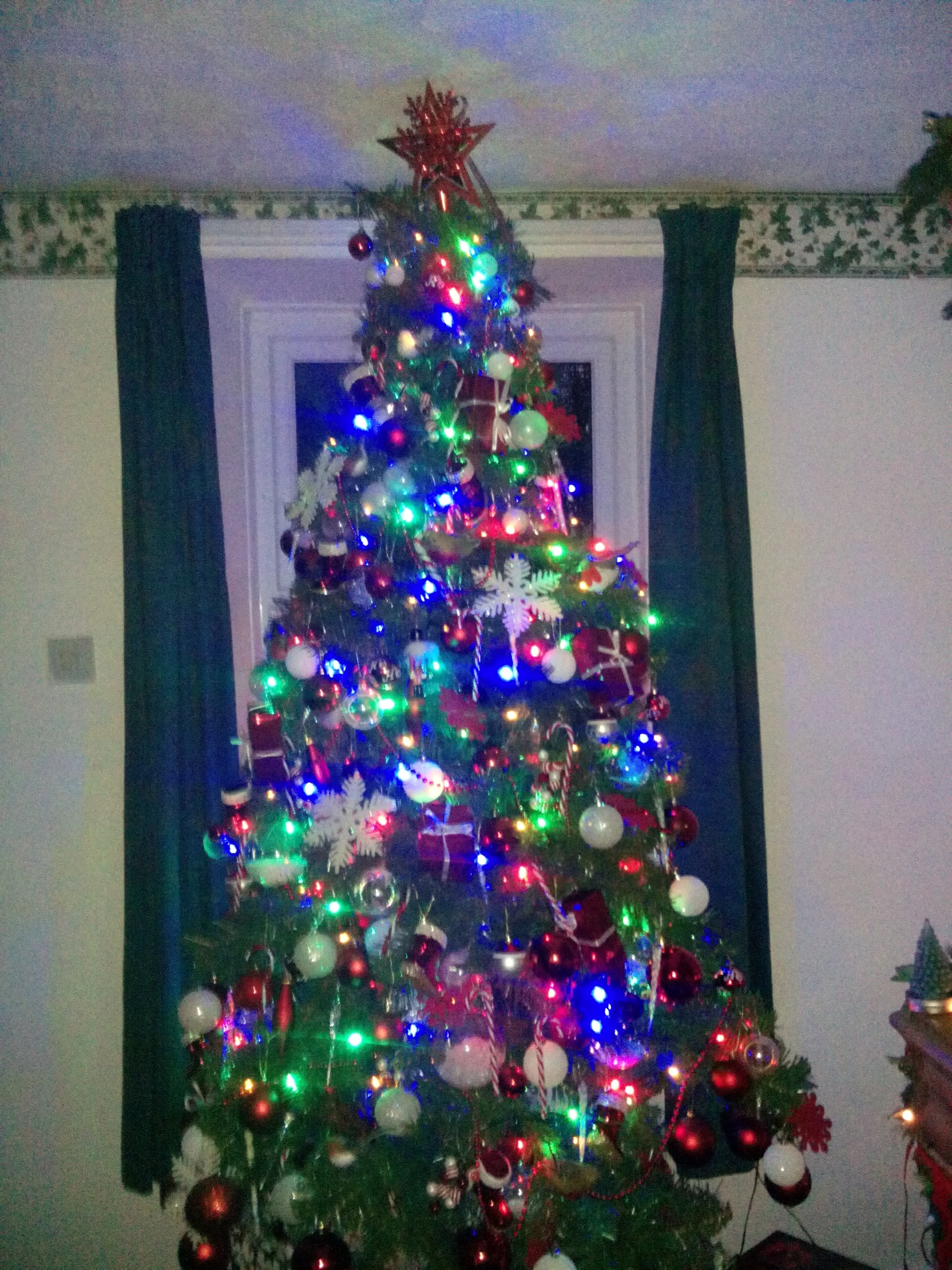 United Kingdom
December 4, 2017 11:28am CST
Do you enjoy Christmas decorations? Admittedly we have way too many - I have 10 trees all told - but some are smallish and in my defence I do take four to a local church as decorations. I have a 6ft tree in lining room and two more in the kitchen. One in spare room and currently two in my bedroom - I don't need so many but its a shame to get rid of a good tree! I've taken some bags of decorations to the local charity shop as I have run of space to put things - I put stuff on every free surface - so this year enough was enough. Luckily we have a large attic but hubby does not like putting stuff away up the ladder or getting it all down. However even though my children are grown and have their own homes I think they'd think there was something seriously wrong if I cut back too much - so only a little at a time! I also have a snow village of little cottages and make snow scenes in glass vases using fake snow and figures an small houses. I love all the craft things but have now no-where to put it all out!
10 responses

• Hong Kong
4 Dec
@welshbabe
Hi and welcome to myLot my friend. We did our Christmas decoration last Saturday my friend and we did enjoyed it.


• United Kingdom
4 Dec
Yes thanks for the welcome. I think its good to enjoy the season and become child-like again and see the magic.

• Hong Kong
5 Dec
@welshbabe
I absolutely agree with you my friend: I still do believe that there's always a child in each one of us my friend.


• United Kingdom
5 Dec
@mandala100
Yes I think its great when you can get carried away with pretty decorations and Christmas lights - there is so much misery in the world that we cannot do anything about sometimes its just good to let our 'inner child' have some harmless fun and enjoyment!

• Philippines
5 Dec
I like the idea of the snow village. And getting many tree is good but I can't have that because of space.

• United Kingdom
5 Dec
Yes my village is only cheap little cottages I have picked up - mostly fr0m the charity shop - all on a snow blanket with extra trees and a home made river and pond. I think I really need another house at Christmas for all the ideas and trees I would like to do - this year I have a pink one, silver one, red and white one, poppy one, robin one, Mad Hatter one, one with cardboard houses on etc - I have so many ideas but no where to implement them!

• Philippines
5 Dec
@welshbabe
how about putting them outside? If it is not possible, you.can stick to what you have now.


• United Kingdom
4 Dec
Me too - its nice to have some fun in our lives for a while isn't it?

• Philippines
4 Dec
We have only one tree in the living room but we have lots of other decors like lights in the arch that joins our living room to lights outside the house and more lights and decor in the outdoor " ante sala" where I recieve guests if I do not like them to enter the house. Welcome to Mylot.

• United Kingdom
4 Dec
Thanks for the welcome. Yes I love lights too - makes the winter evenings quite magical instead of dark and depressing. I used to light up outside when the children were younger but that's lots of work. Do you get many guests who you don't want inside the house?

• United States
4 Dec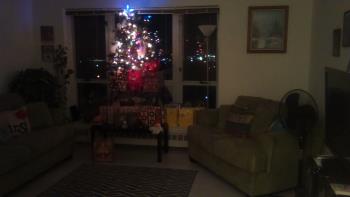 I have two trees one is up the other in the closet. I don't like anything blocking my view of walls. I need to see a much wall as possible. Strange right. never would I make it as a hoarder.

• United Kingdom
4 Dec
Very pretty - I don't put much up on the walls either - but mainly because its harder work and sticking stuff up doesn't always work and stuff falls down!

• Philippines
5 Dec
I love decorating for Christmas too, it is actually our family's tradition that is why I got used to it. However, we only put one christmas tree and we put lots of christmas lights around the house. These decoration makes our house more lively and invites positive vibes that is why I'll make sure to pass this tradition to my future kids. Hope you have a lovely day ahead! :)

• United Kingdom
5 Dec
Yes I always think that some poor houses with no lights look so sad at Christmas - even if people only put one candle arch in a window - it does not have to take a lot of effort but it is so cheery to see. We always used to like driving around after dark admiring the lights - but we never did like the blue ones!

• Philippines
7 Dec
@welshbabe
Blue ones are okay for me since it's like Frozen theme, which my niece's favorite. Me and my family also go out in front of our house and just admire the christmas lights.


• United Kingdom
7 Dec
@rosegell08
Oh yes I love driving around at night looking at all the lights.


• United Kingdom
5 Dec
Thanks you - that one in the picture has mostly red and white decorations but the coloured lights make it glow a bit more. I don't mind trees with different colours and think that they should not be too 'staged and perfect' - most trees look lovely in their own way.

• Guangzhou, China
5 Dec
@welshbabe
I like colorful lights. They are more lovely.

• United Kingdom
5 Dec
@youless
I like coloured lights and white ones - the twinkling sort - I hate it when they flash.

• India
5 Dec
Hi, welcome to My Lot. The Christmas tree looks very beautiful. The decoration of the Christmas tree is really awesome. I really loved the Christmas tree very much.

• United Kingdom
5 Dec
Thank you - yes I like changing my designs some years.

• India
5 Dec


• United Kingdom
5 Dec
No it is a lot of work doing it - but what else is December for!! I think even before 'Christmas' people would have mid winter feats and festivals to brighten their dark lives in the long winter nights.


• United Kingdom
5 Dec
Oh every tree is beautiful - we always used to do it in red, green and gold and when other people used to say their theme was purple or some such we always said our theme was just 'Christmas'!