The morning was gone in work.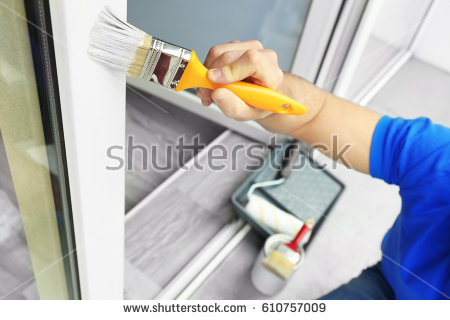 Chile
December 4, 2017 2:20pm CST
I could not write a good morning post today. There was too much work to do and I helped in more than one front. My friend Lely took out the paintings and placed them upstairs. I checked that no insect was under the painting so that there was no harm in her work. I could not take them upstairs by myself and I´m grateful she did it. Mowing the lawn was done by Leticia and me, but Lely fixed the cord that had a problem. Then there were the many small ceramic things that were in the shelves. They are now all in a box. The living and dining room areas look bare and dirty now. But thinking about it, it has been almost 15 years since I last painted them. How are you, friends? What are your latest jobs? I will mylot now.

9 responses

• United States
4 Dec
well then from here I can give you good evening.

• Chile
20 Jul
I´m sorry. I was so full of work that I never answered your comment.

• United States
20 Jul

• Jacksonville, Florida
4 Dec
I have been super busy today as well. Doctors appointment this morning for the baby, chores to get done, and someone coming to get clothes from me later on today so had to get those boxed up.

• Genova, Italy
18 Jul
I do not have to do jobs! Otherwise ... I make damage!


• Chile
18 Jul
You write very well. And this is not your native language. Why don´t you try something like translator?

• Genova, Italy
19 Jul
@marguicha
You do not have to believe what you see. I often helped by the translator. After all, my illness is very invalidating!

• Chile
20 Jul
@alberello75
Translators help a lot. I use an online dictionary often to write here.



•
5 Dec
I'm good. Need to update some case status for clients today.

• Bunbury, Australia
4 Dec
You won't know the rooms when they've been painted. Most of our paintwork is 13 years old. We've had two rooms repainted but that's all so far.

• Chile
20 Jul
I had so much work that I did not answer your comment. My living and dining room are very nice although the painter wasn´t very good.

• Pamplona, Spain
4 Dec
Washing up after eating some Dinner which has been eaten rather late today for various reasons.

• Chile
20 Jul
I´m answering this post after 7 months. What a shame. Hi, dear friend!




• Los Angeles, California
4 Dec
I have not performed any jobs. You have been quite busy.

• Chile
20 Jul
Too busy. I did not answer any comments from this post. Shame on me