Trying to Understand "Prayer" @CopelandNetwork (Forgiving them for 'Jumping onto the Bandwagon')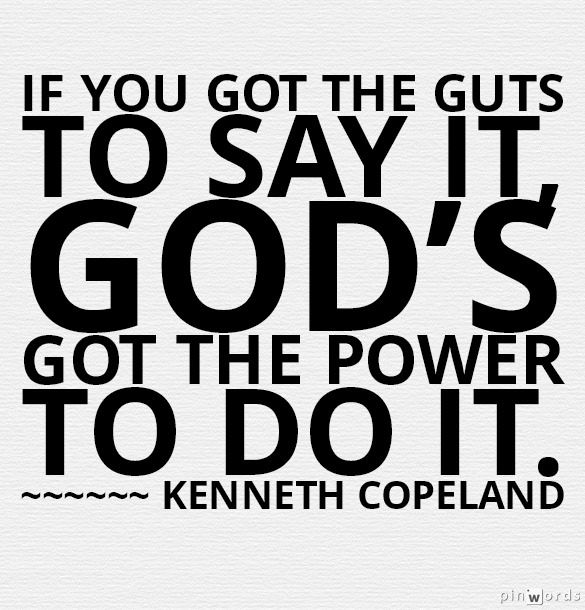 Oklahoma City, Oklahoma
December 5, 2017 11:32am CST
'The Bandwagon'-belief in prayer (whatever you might /think/ you think you believe

) is that "your wish will come true if you get enough people to vote for your wish on God's prayer-praying tote-board"

). Of course, nobody
says
that's what they believe ... but that's the belief I sense people have when they tell friends they 'need lotsa our prayers'


But 'something Ministry-Brother Kenneth Copeland
did
say in a recent article' indicated that maybe his 'belief that prayer is a matter of popular-vote' is more like a "
seeing that 'everyone else' believes that way
" (sort of like when a preacher makes a huge claim (like 'God will save us'), and
everybody says "Amen"
; and you
know
that it's not 'absolutely true' (because God will only save 'those who seek salvation'), but you say "Amen" just as firmly as anyone else! Brother Copeland said that the Greek that's translated "ask" in Matthew 21:22, John 14:13, John 14:14, John 15:16 and John 16:23 http://biblehub.com/interlinear/john/14-13.htm is better-translated 'demand.' That makes me think that--when the Copeland teams say they're "praying for" their partners--they're actually 'making demands' ... oh, they're not "telling God to
stop doing God's original will
and to
start doing something God never planned
!" it's more like they're 'hearing God's will & helping-their partners & -themselves to obey as peaceably as possible.'
1 response

• Hong Kong
6 Dec
@mythociate
Interesting post and intersting question my friend.


• Oklahoma City, Oklahoma
7 Dec
Maybe
that's
the entire purpose of prayer---not necessarily 'to find an answer,' but more 'to keep your mind open as if you're still looking for an answer'

(Is that 'expecting but not anticipating' or 'anticipating but not expecting'? I'll examine those words.)
I'm thinking of listing all the words I can as 'basic grains of sand'---I'll give each word's basic "etymology" (one of the words at its root, one of the words it's a root-of) ... maybe one or more of these words'll co