Transracial? Whiteman thinks he is Filipino

Calgary, Alberta
December 6, 2017 1:58pm CST
The guy on the video thinks he is Filipino and identifies as one. I think Filipinos may not mind foreigners who wanted to be Filipino because there are foreign White celebs in the Philippines that play Filipino roles like Brett Jackson or James Reid. He got one information wrong though, He said tuktuk is a common vehicle in the Philippines. There are no Tuktuk in the Philippines, Filipinos are riding tricycles and Jeepneys. On the bright side he didnt have surgery like the German woman who wants to be black.

Ja Du, born Adam, considers himself transracial. Meaning, he was born one race but identifies with another. Want even more?! Subscribe to USA TODAY's YouTube...
5 responses

• United States
6 Dec 17
I saw this not too long ago. It's funny that a lot of people commented about the tuktuks

. I can sort of understand relating strongly to another culture/ethnicity, but why not just leave it at that. Let's not forget Rachel Dolezal too

.

• Calgary, Alberta
6 Dec 17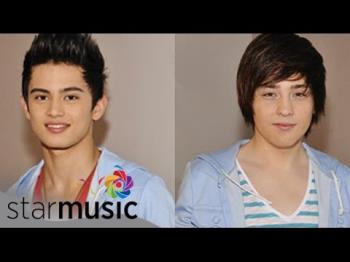 He is going to be jealous of the lives of these 2 guys. The guys in the picture are James Reid and Brett Jackson. One is Australian while the other is American. They are white actors with Filipino stepmothers. Now they play Filipino roles in the Philippines just by dying their blond and brown hair black. I dont see those guys claiming their Filipinos though. They just love living there.

• United States
6 Dec 17
@CaptAlbertWhisker
So are these guys actually part Filipino or is it only that their stepmothers happen to be Filipino? They actually "look" like they can pass as part Asian/Filipino. If they are getting the roles, then I assume they must know the language too. They are who they are and probably didn't need to claim anything about race to get where they are. The Filipino wannabe though . . . he just seems like the kind of guy who wants to be uniquely different. That's fine, but he doesn't need to justify it to the world - but it seems like he wants to.

• Calgary, Alberta
6 Dec 17
@much2say
Both guys are White but got raised by their stepmoms. So they speak the language and were able to assimilate. The Brett guy was originally blond. "Jadu" on the other hand obviously knows nothing about the culture. Most Filipinos dont have an ethnic sound names, Most Filipinos have western and hispanic names.

LOL at the Tuktuk. Ashley and Joshua are the most common names in the Philippines these days.



• Calgary, Alberta
6 Dec 17
He dont even speak the language.


• Calgary, Alberta
6 Dec 17
@Madshadi
What he needs to be Filipino (LOL Steterotypes) Sing Karaoke a lot Watch a lot of boxing, Basketball and beauty pageants instead of Superbowl,Worldcup and the walkingdead. Debate what is the better network between abs-cbn and GMA Eat Adobo sweeten the Spaghetti sauce......(Yup Spaghetti is sweet in the Philippines) To have the authentic accent, words with letter T, must have Hard T's. "TH" dont exist in Filipino pronunciations. Letter F will be pronounced as P. ---


• Philippines
10 Dec 17
Tuktuk is one of the local dialects in the Philippines. It may be referred to a beak or bill of a bird. It may be knocking on the door. It may be the highest peak of the mountain. But it doesn't refer to any vehicle unless, a Filipino invented a vehicle and named it after his nickname as Tuktuk.

• Calgary, Alberta
6 Jun
Tuktuk is a Thai Vehicle.

• Philippines
6 Jun
@CaptAlbertWhisker
it may also refer to rust. If the vehicle is rusty. We describe it as "tuktukon".


• Calgary, Alberta
7 Dec 17
At least he is not trying to look Filipino yet. There is a woman who wanted to black and she baked her self under the sun and injects melanin to the point of looking charcoal black.

• Philippines
7 Dec 17
This sounds funny. Does he have a Filipino parents? There is no tuktuk vehicle here. He is weird

• Calgary, Alberta
7 Dec 17
He is just white, I think he is inspired by Rachel Dolezal, the white woman who wants to be black. His basis of wanting to be Filipino is watching History channel.

I have history channel and I dont remember them having a Documentary about the Philippines aside from a documentary about Ninoy Aquino's assassination.