Taking over the death of a star...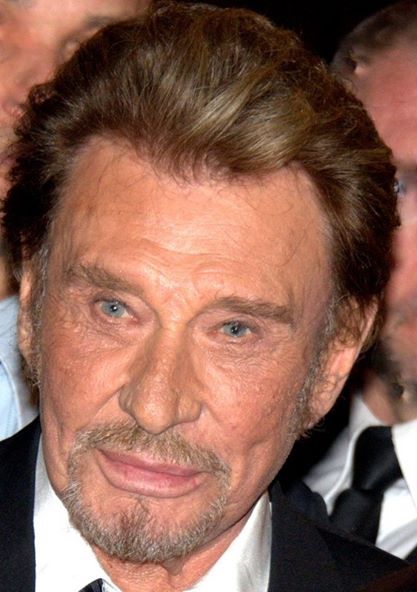 France
December 7, 2017 5:57am CST
Yesterday Johnny Hallyday died at 74 years old from a lung cancer. For those who have never heard of him, he was an iconic French singer who started to sing at 17 in 1960 and gave his last concert last July. A kind of mix between James Dean and Elvis Presley, with an incredible voice filling stadiums. Today several associations fighting against smoking want to take over his death to make of him a symbol of their fight. He was smoking 80 cigarettes/day and died at 74 from a lung cancer, so he is a perfect client, isn't he ? Well, he was also drinking a bit too much since his young days : his first wife told that one night, he came drunk at home at 5 am, and pushed two women in the marital bed where she was sleeping. He had completely forgotten that he was married. She was aware that he was cheating her, but it was a bit embarrassing. There are also several interviews of him on Youtube where he is obviously drunk... or under drugs, he was not making a mystery that he was also taking cocaine. He was known to like speeding on big bikes when he was drunk. Finally, what is surprising, is that he lived so long. Abusing of alcohol, drugs and tobacco and reaching 74 after having sold 110 millions records and received the Légion d'Honneur is not that bad when any person above 50 is considered by a teen like a living fossil in this country. Not sure at all that he is a good example for a campaign against tobacco. It is his last wife, that he married when she was 20, who announced his death. His fans are asking for a state funeral. Maybe is it asking a bit too much, but I would not be surprised if he was receiving a national homage. Our President Macron will certainly find the right words for a toast to alcool, tobacco, sex, drugs, speeding and rock'n roll. He always finds the right words. The picture was shot by Georges Biard in 2014, Creative Commons Attribution-Share Alike 3.0 Unported license.

Johnny - Noir c'est noir (Stade de France '98)
8 responses




• United States
7 Dec
I have read that he was the "Elvis of France"! He sounds like the kind of guy who could get away with doing anything he wanted - to his body anyway. I do believe there are people like that . . . I have seen that on my father's side. I think my grandfather smoked a pipe and he lived to his mid 90s. My dad has been a heavy smoker since age 15 and in his mid 70s there is no sign of lung cancer. In fact, being a gardener by profession, he has dealt with many pesticides besides being out in the sun all day every day with no protection and amazingly has no skin cancer. And there are heavy drinkers in the family too that lived out a long life. Living fossil

.


• United States
8 Dec
@topffer
I was reading that a key to long life isn't about diet and all that . . . it's about keeping happy. So yah, perhaps depriving people of things that make them happy (even if it's something that's supposed to kill 'em) would kill 'em! I love myLot - so this site better keep on running for a long time

. You're right - not every good/bad health claim applies to everyone.

• France
8 Dec
@much2say
I would tend to believe that happiness is an important key. Hallyday certainly had a happy life. He was sharing his time between a house in Paris, one in Los Angeles, a villa near the Meditteranean Sea in summer, and a chalet in Switzerland in winter. Difficult to not be happy like that.

• United States
9 Dec
@topffer
It certainly sounds like he led the good life. His fans adored him - surely he knew it. Not only a living fossil, but a fossil who lived it up!

• Los Angeles, California
7 Dec
I didn't know he had a kid with Nathalie Baye. When he appeared here it was when he was married to Sylvie Vartan.

• Germany
7 Dec

• Bunbury, Australia
7 Dec
I hadn't heard of him until a couple of today's posts. Seems like he played hard. I like 'living fossil'.



• Bunbury, Australia
8 Dec
@topffer
Kids don't mess about with niceties do they?


• Waikoloa, Hawaii
11 Dec
Rip i think hes Equavalent to Elves presley



• France
7 Dec
She is the wife of Jacques Dutronc, another prominent singer of the 1960's and was singing herself. She was recording in the same company than Hallyday, and they were knowing each other very well, but I do not think they sang together. Dutronc was composing his lyrics, often funny.

(Jacques Lanzmann - Jacques Dutronc)

•
23 Dec
Surprised to find this post of yours. How did I miss it?

(I read about this singer and his first wife a bit, so know of them...) Plenty of famous people smoked and drank like mad, but didn't die early at all.