Slowly starting to work out again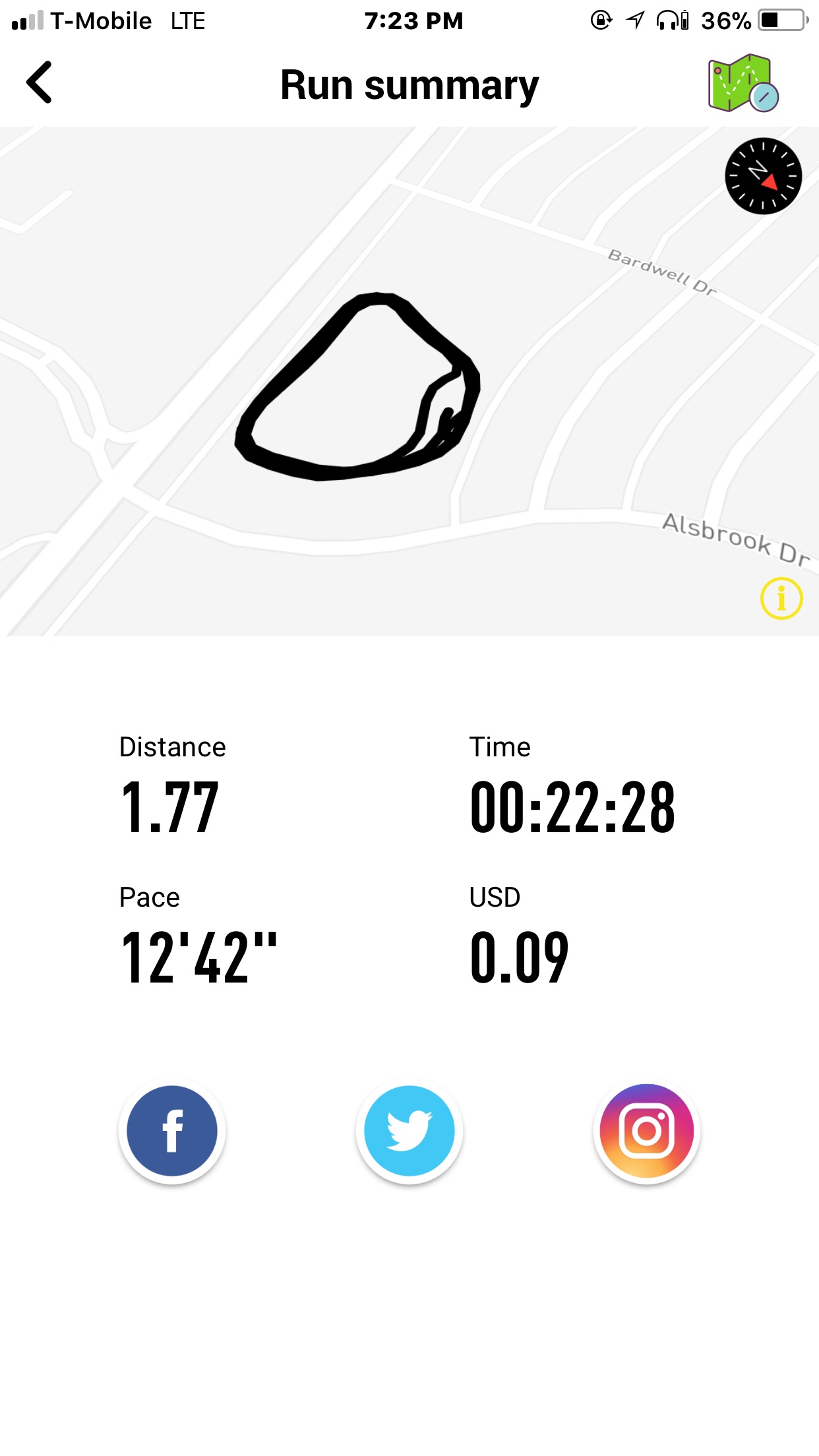 San Antonio, Texas
December 7, 2017 11:37am CST
A lot of people can tell you that you don't look fat or don't need to lose weight but it all depends how we feel inside ourselves. I am young but I feel like I want to be get in my best shape now before it gets harder as I get older. I don't want to be the tired parent with their kids. Although I don't have kids now but when the time comes I wanna be ready. So I started walking about two days ago and even if your out for 30 minutes a day it makes a difference. I am only drinking water no other liquids and some healthy meals. Do you daily walk ? Do you have a exercise routine?
10 responses

• Gainesville, Florida
8 Dec
I work out and exercise daily, but I am nursing a tendon injury on my left knee, so running has been sidelined for now. Once my injury heals, I'll be back to running a couple of miles a day.

• San Antonio, Texas
8 Dec
Still glad that you exercise daily ! Especially with an injury , walking is the best thing for you !

• Gainesville, Florida
11 Dec
@Dyvette16
I love walking! It's so therapeutic! The fam and I went to Disney World this weekend, and we averaged just under 10 miles per day of walking around the theme parks!

• San Antonio, Texas
11 Dec
@moffittjc
that's a great amount of walking ! Great job ! And having fun !


•
8 Dec
I think you're off to a great start lol you're definitely already doing more than me! lol is it cold where your at? I give you props for starting in this whether! I couldn't imagine. I don't walk at all unless it's to my car lol although my doctor says I should. My goal is once I have my baby to jump back into an exercise routine and start redeveloping those healthy habits!

• San Antonio, Texas
8 Dec
Yeah I finally told myself that's it do it fatty! Lol Nobody can really push you except yourself , we are the only ones who get negative thoughts and just quit cause we are too sore or tired or don't have time , but I see it as the change will be for the better and healthier lifestyle (: Lol just go to your car and door back and fourth a few times then finally get into your car lol every little step counts !

• San Antonio, Texas
8 Dec
And yes it is actually snowing a bit right now here in Texas which it usually doesn't , but it was a little chilly the day I started walking

•
8 Dec
@Dyvette16
I know! I was surprised to actually see snow here after all these years lol I felt like a little kid again! But I know I am definitely going to try to push through all the negativity once my little one is here so I can shed all these extra pounds!


• Manila, Philippines
8 Dec
I was part of taekwondo team before in my school. I stopped attending in trainings because of conflicts and my body do not respond anymore. I mean, I was having a hard time to focus. After class, I was attending trainings. I felt like drained. And now, I already miss having this exercise daily. I am just so lazy because it's better to sleep than to exercise which is not that really good. Each of us needs to exercise everyday even though we are in the slow process. It helps us to gain stamina.

• San Antonio, Texas
8 Dec
Wow that is very cool ! And yeah I understand the whole lazy part but like you said even if it's just a small walk daily it will help , wish you the best of luck !

• Manila, Philippines
8 Dec

•
8 Dec
I do walk on a daily basis. No exercise routine for me.

• San Antonio, Texas
8 Dec
Awesome ! Do you have a goal when you go walking or just walk as you feel ?

• China
8 Dec
I guess I am a little fat and I always try to do more physical exercise. I used to smoke but now i quit it, i could feel i am getting old with the increasing age, what i wanna is trying to decrease the feeling of impact from time liquid. So upset for being old...

• San Antonio, Texas
8 Dec
And even a simple walk everyday with get your metabolism back up , and plenty of water , you will start feeling better about yourself just with that , remember it all takes time not just a day or two but also it's a good change

• Canada
8 Dec
I really want to start going for daily walks again, but its freezing outside and I get really anxious about the way I look in public. Anyone else have this problem? What do you guys do to get past the anxious feelings?

• San Antonio, Texas
8 Dec
Yes I would get like that also but then I think that people aren't really watching and if they are at least we are the ones bettering ourselves ! Never look at it in a negative way always stay positive and look at the bright side of things ! I usually just wear sweats that aren't tight and a sweater that's comfy, the best thing to do is plug in your headphones and do your thing ! Either listen to motivation speeches or your favorite music ! Wish you the best !


• San Antonio, Texas
8 Dec
Yes we have a gym at our apartment but I guess with walking if it's okay outside I rather be out , glad to hear you get your daily exercises in ! And thank you , and I have a few goals in mind , but overall I just want to feel good about myself in every outfit I wear basically lol

• Riga, Latvia
7 Dec
I was starting to take daily walks but now I have stopped for awhile because of the frozen and icy ground here. Everyday I get to walk up and down my stairs at home so that helps too.

• San Antonio, Texas
7 Dec
Oh yes glad you still have another way to get your exercise in

• Romania
7 Dec
I used to go to gym but now I just practice some sports.

• United States
7 Dec
I do planks and sit-ups every day, but I do that to strengthen my core so I can avoid lower back pain. Those two exercises work.

• San Antonio, Texas
7 Dec
Awesome ! Those are in my workout as well