Questions For Today- Holiday Deliveries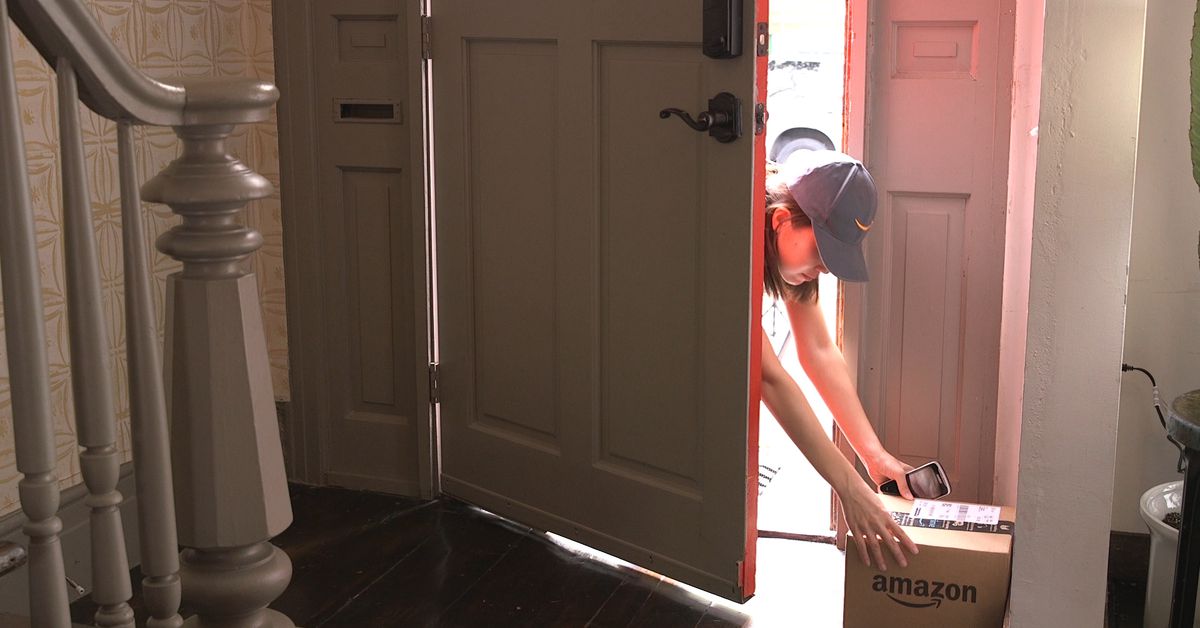 December 7, 2017 4:29pm CST
With the holidays comes package deliveries at the front door. Deliveries from USPS, Fed Ex, UPS and perhaps even Amazon. I am an Amazon purchaser which brings me to my topic for today, package deliveries. Do you ever worry about those package deliveries you ordered online? Are you looking for a solution when deliveries come while at work? Have you ever had a package delivery stolen off your porch? If you have these issues Amazon is trying out an approach to remedy your worries. Have you ever heard of the Amazon key program? Here's briefly how it works. You must purchase a special kit from Amazon and it comes with instructions on how to install it, or you can use a professional to do it. Amazon packages are then securely delivered just inside your door by the delivery person. By the way, the kit is $249.99. Is that something you would ever try? Why or Why not? Have you ever had a delivered package stolen or misplaced? Source- Amazon.com Photo- theverge.com/google images
10 responses

• United States
7 Dec
I would probably not try this since we are just minutes away from every store one could imagine, so ordering online is not a need. Amazon does sell cruel leg-hold traps, so I would not buy from Amazon anyway. Walmart also sells the traps, so to Target I go.

•
9 Dec
Convenience is always a consideration when shopping for sure!

• United States
7 Dec
I do shop on Amazon and have never had a problem with deliveries. My phone has an alert that tells me when the package was delivered and where it was left. Since I don't work it's rare that I'm away from the house for long periods of time. I think if I was still working I'd have my package delivered to my job. I doubt I'd pay $249.99 for a delivery person to have access to my house.

•
9 Dec
Well said Marilyn! Yes, the cost is pretty expensive for my taste.... I like that phone alert feature very convenient


• Bunbury, Australia
8 Dec
Because we live out of town we need to mostly use a system which delivers to the post office. Sometimes we'll have something delivered by truck but in that case we are always here to receive it.

•
9 Dec
I have never worried about package theft and have not experienced it so far


For those who can afford it the Amazon idea, especially for those out of town, makes some sense to me.

• Bunbury, Australia
10 Dec
@dgobucks226
We try to use Amazon for gifts for people who don't live in our state. It makes a lot of sense.

•
10 Dec
@JudyEv
Yes, Amazon has been very efficient for me too.

•
8 Dec
I don't think I would try it. I have been lucky with my deliveries

•
9 Dec
I completely understand. I have not had any issues with deliveries and I live in a pretty safe neighborhood.


•
9 Dec
Well, that is a good option and far less expensive than buying a special kit from Amazon.

• United States
8 Dec
No way. I would not trust anyone to have entry to my home while I am gone. BUT here in Alabama there are a few guy going around nice neighborhoods taking the boxes from the porch, the guy was caught on camera. I use a P.O.Box so the post office watches mine for me.

•
9 Dec
P.O. boxes are an excellent way to keep your packages safe. I would also not want someone to enter my home.

• Banks, Oregon
8 Dec
I always have everything delivered to my po box.

• Colorado Springs, Colorado
10 Dec
I just rarely get packages, so there's nothing to steal.

•
8 Dec
Haven't tried purchasing online.

•
9 Dec
It is convenient. I have used Amazon many times because I received a gift card as a present. Their customer service is very good and deliveries are prompt.

• Rochester, New York
8 Dec
I'm not sure if I would want someone in my house. It does sound like a good idea though, but I'm wary of it.