Got my wisdom tooth extracted!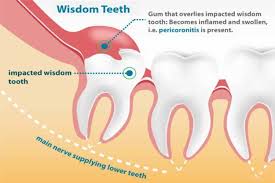 Philippines
December 16, 2017 2:08am CST
It's not just a normal extraction method. Dentist call it a surgery. And I got so nervous when I heard the "surgery" word. What comes to my mind? Laceration...blood...I'll be put to sleep during operation...whatsoever.. Those imaginations makes me think of not going to the dentist again. But I've been suffering from jaw pains, pain in swallowing saliva and difficulty eating so I've no choice but to build up my courage and let the dentist pull out this wisdom tooth that's bothering me for 3 consecutive days. So now, I'm happy that my surgery is successful and am thankful to GOD that I didn't feel much pain during operation. During those times, I was reciting the rosary

I'm really nervous

Have you experienced the same?
7 responses

• Roseburg, Oregon
16 Dec 17
I had two wisdom teeth removed years ago.

•
16 Dec 17
Had mine extracted 8 months ago.

•
16 Dec 17
@renicemae
There were two of them. It was tolerable. My dentist injected anesthesia so I won't feel too much pain. Yep, they call it surgery. The term alone is scary.


• Philippines
16 Dec 17
Only half of my mouth is numb. Dont know if it's total anesthetic or not. I felt constant pain after anesthetic was gone even after taking a medicine for pain. I had a hard time sleeping in the afternoon but I get to sleep the second time I took a medicine for pain later at night.


• India
16 Dec 17
Oh no..but glad you did not feel much pain.

• Los Angeles, California
16 Dec 17
I still have my wisdom teeth and I am old.