My local grocery store is still selling Mario Batali products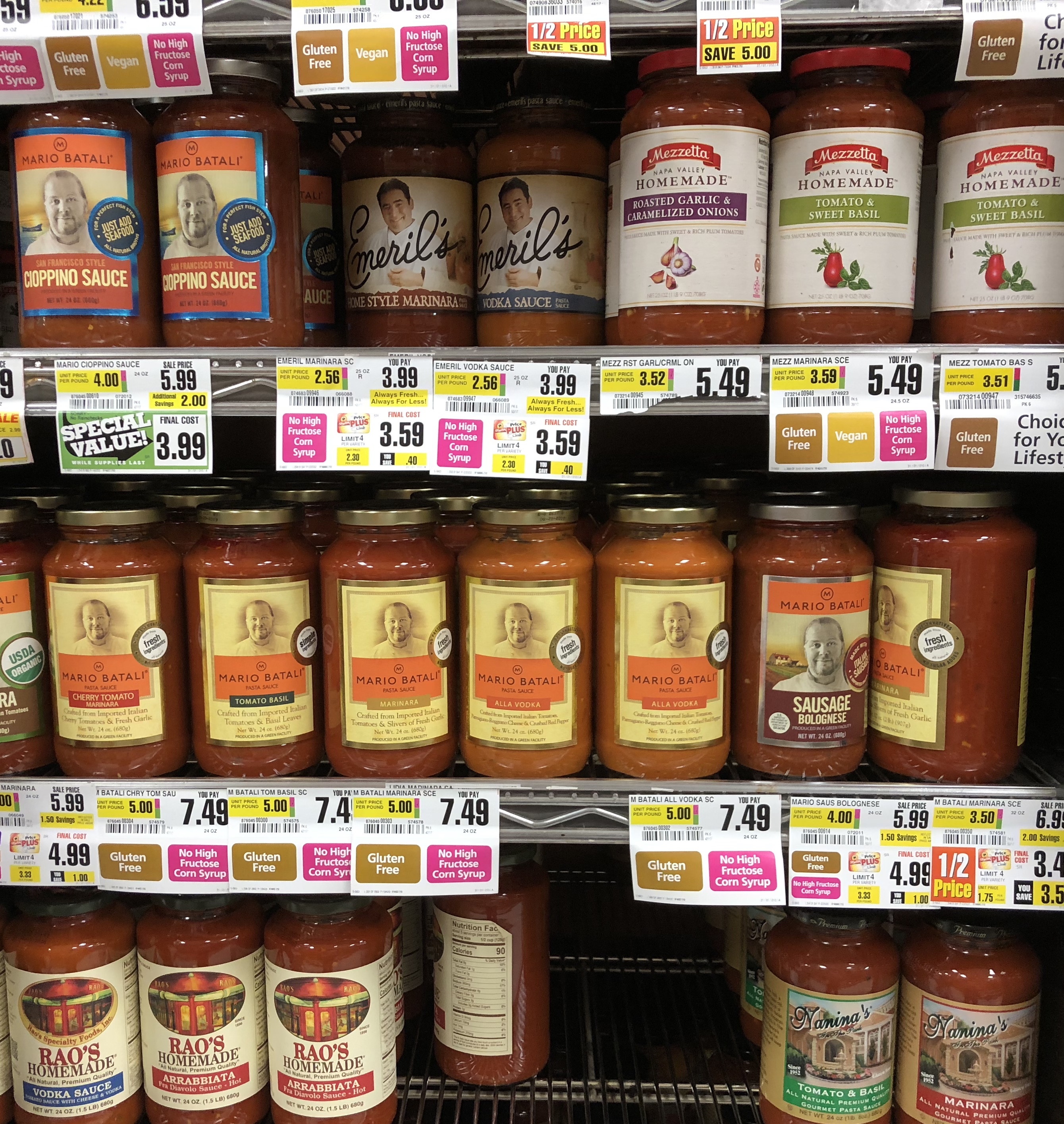 United States
December 16, 2017 7:45pm CST
and I have to say that I'm happy about that. From what I've seen on Eater.com (not a porn site I swear), he is getting absolutely destroyed from the fallout from the accusations from 4 women about sexual harassment/assault. He is no longer part of running his restaurant empire, he has lost his job at The Chew, and he pretty much has lost all of his other sideline businesses. Eater had a whole article devoted just to listing what happened to each of those but it seems to have been removed. Batali's restaurants, Eataly (in which he is an investor), and even Target have removed his products and cookbooks from their shelves. As I was shopping in my local grocery store today, I noticed that Mario Batali pasta sauces and pasta were still prominently displayed on the shelves at their normal rather high prices. You know what? That made me happy. I'm not pleased with Mario for what he did but I've been a fan for a very long time. I'm not going to abandon him for this when everyone else is. I didn't buy anything Batali-branded on today's visit as my list was already very long and the tab was already going to be very high, but I definitely will buy several things next week to show my support for him. I hope he makes a comeback.
6 responses

• Denver, Colorado
17 Dec
I kind of do this about Lance Armstrong, although he was such a jerk to everyone, which makes him very unlikable to a lot of people.

• Los Angeles, California
17 Dec
The one problem I have about these situations is that accusations are ruining people in defiance of innocent until proven guilty. If they acknowledge wrongdoing then that's one thing but many cases are he said she said and not proven in a court of law where a person can defend themselves. Get it on record and face the person eye to eye when making statements. There is a danger of accusations being hurled out of revenge or desire to simply ruin someone.


• United States
17 Dec
wow I miss a lot not having tv.

• United States
17 Dec
The main thing that bothers me about all of these accusations is our judicial system is based upon "innocent until proven guilty." Thus far, the only person who's had a trial has been Bill Cosby...and that was civil, not criminal. All of these men have already been convicted in the court of public opinion.

•
17 Dec
If the accusations were true, I'll still buy his products. I always separate one's personal from his professional life. The allegations are totally unrelated to his products.