A mother lode of packages today...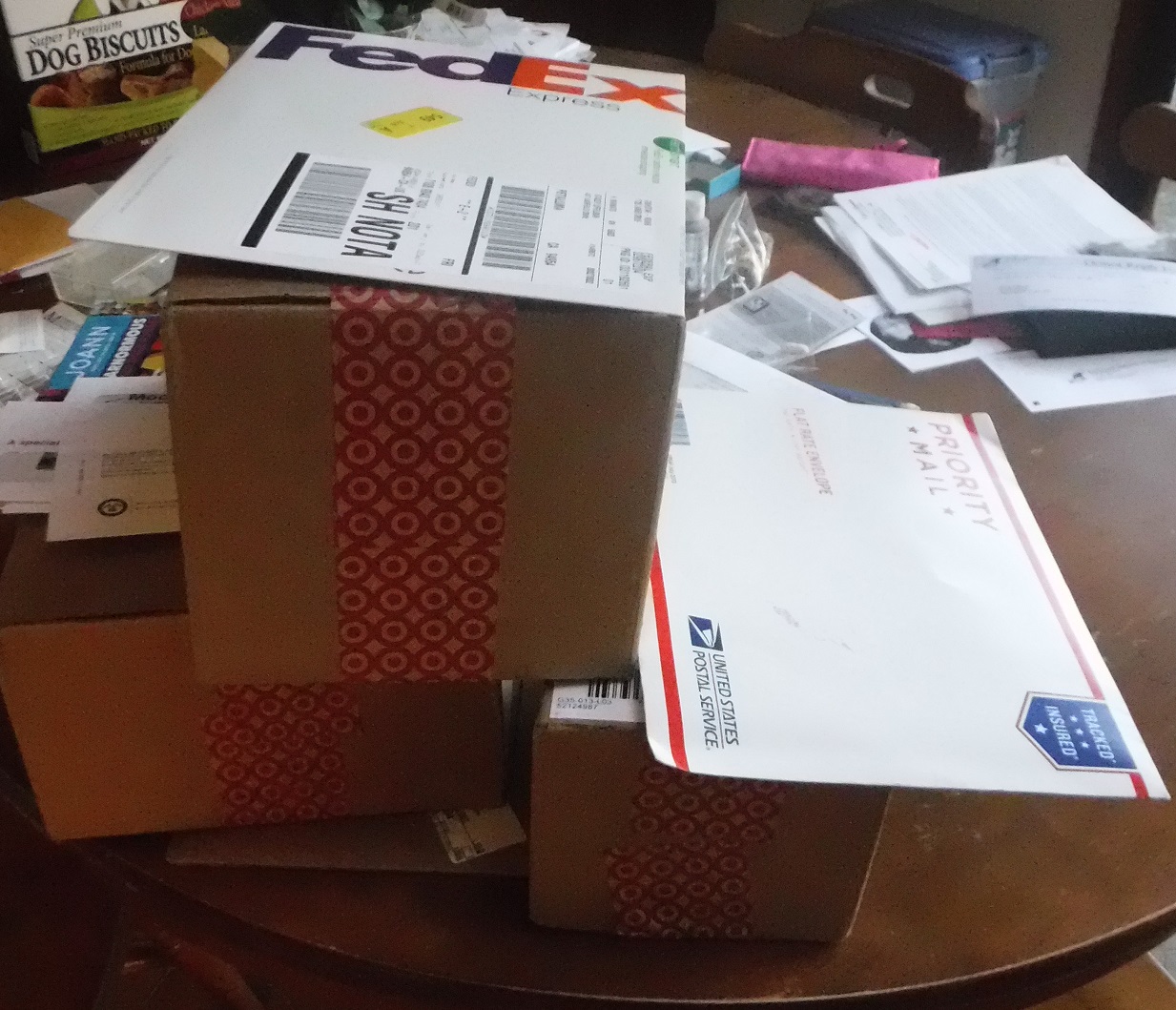 Petaluma, California
December 21, 2017 8:16pm CST
...I won't open them until I get done with the shower I want to take, but I'm guessing that most of them have to do with Christmas presents I've bought. I need to go take that shower so that 1) I'll look halfway decent tomorrow when I go to work/the party/lunch, and 2) So that I can see what on earth came ! Have you gotten anything good in the mail lately ?

9 responses

• Kathmandu, Nepal
22 Dec
No! Not yet! Oh yeah some of that might have come from us too! Kiddding! You must be happy and enjoying Merry Christmas! Thank you! Merry Christmas!




• Ponce De Leon, Florida
22 Dec
That's a lot of packages lol

• India
23 Dec
Wow.. Congratulations and Happy Christmas.. I am waiting for several years to receive something....

• El Paso, Texas
22 Dec
I hope at least one of those packages is a surprise gift for you.