inquiry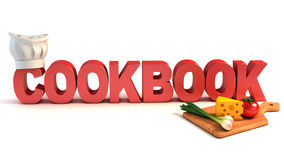 5 responses

• United States
22 Dec
@yukimori
almost nailed it, but the general idea is, don't just post a recipe in itself. Make it a discussion. For example, if it's a traditional food in your house, maybe talk about that tradition a bit. That sort of thing.

• United States
22 Dec
It is a lot of fun to share recipes, especially around the holidays. myLot doesn't generally allow copying and pasting entire recipes into discussions, because it can be a violation of copyright if it's not your own original recipe. Since myLot also requires us to post original content that isn't copied and pasted from elsewhere on the web (due to issues with identifying whether it's our original work or plagiarized from another website), it could be considered a violation of that rule, too. That said, there are ways to skirt it. Don't just copy and paste the whole recipe; describe each of the steps in detail, and write it in paragraphs rather than as lists of ingredients and steps. So a recipe that includes eggs, some frozen hashbrowns, and bacon crumbles could be written up like "I love making these because they're such a quick and easy breakfast to throw together on a busy morning. All you need to do is take a bit of frozen hash browns and pat them down into the bottom of a muffin tin. Break a couple of eggs, and scramble them while you cook up a few pieces of bacon. When the bacon is crispy, crumble it up and mix it in with the scrambled eggs, then pour the whole mixture over the hash browns. You can use it for a garnish instead if you prefer. Then toss it all in the oven for a few minutes at (temperature I forget) and you've got yourself a convenient, tasty breakfast!" It's also totally okay to link to recipes on other sites, as long as it follows the basic rules like not being something you're directly profiting from such as a personal blog. So here's a link to our favorite cookies to make for Christmas. We double the recipe to make 10 dozen, and throw in a bunch of chocolate chips. I think this year I'm being conned into making a batch with raisins, too, since the kids and husband all love the shrively little atrocities in their oatmeal cookies. It says the salt is optional, but they never taste right to me when it's left out.



• Washington, District Of Columbia
22 Dec
@JolietJake
where are these guidelines. Can't seem to find them.

• Washington, District Of Columbia
22 Dec
@JolietJake
Thanks. I knew I would get the link and excellent info from JJ. Pure perfection.

•
23 Dec
@JolietJake
I read them, just didn't memorize them. Sorry for the question...


• Philippines
22 Dec
a recipe that's just a list of ingredients (1 cup butter, 1 cup flour, etc) followed by the procedure (1. mix dry ingredients, 2. add wet ingredients, etc) and nothing else added is not allowed. it has to be part of a much larger discussion. you have to add some commentary about it.